Sunday Ride: 26th February 2012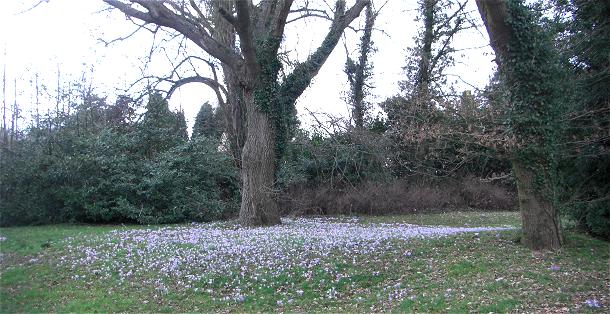 Winter turned into spring. The crocuses (croci?) turned the earth purply blue and seven of us set out into the blazing morn making it eight picking up Graham in Kenley and so up Marden Park with the grass glowing from the low slung sun. We took a breather to admire the view …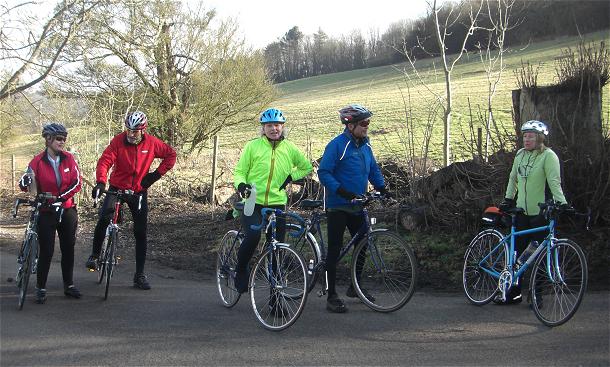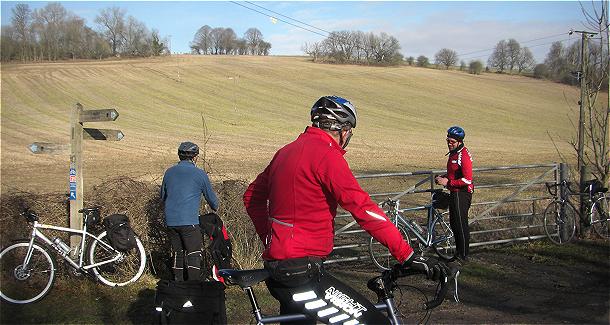 Down the North Downs at a gallop picking the country lanes to Dormansland … with Ewa here burning the tarmacadam with her new flash Kevlars.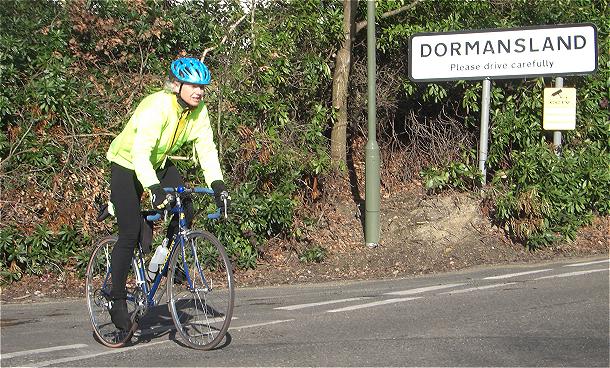 The target was the club's favourite greasy spoon in East Grinstead.
Disaster! We hardly recognised it. The outside had been refurbished in that 21st century cool style beloved of the latte botherers. Our hearts sank, our bellies rumbled. What was to be done? Was this going to be all halogen and no beans?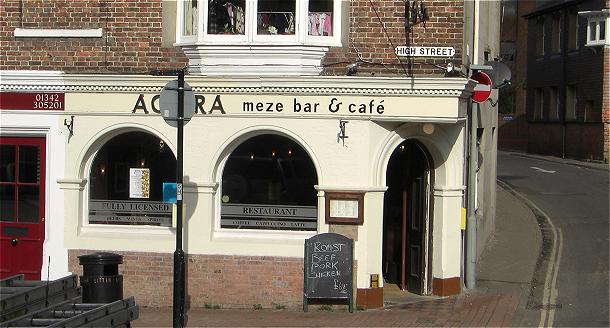 Inside everything had also been madeover in the same style. Except for mine host! The shapeless jeans, the vague grasp of the English language was reassuring and the availability of a 'special all day breakfast with tea or coffee' for £4.95 (less than a sausage roll and a drink the previous week at Chartwell) revived our spirits. And I didn't mention the extra rounds of buttered toast. Or indeed that Des had joined us there.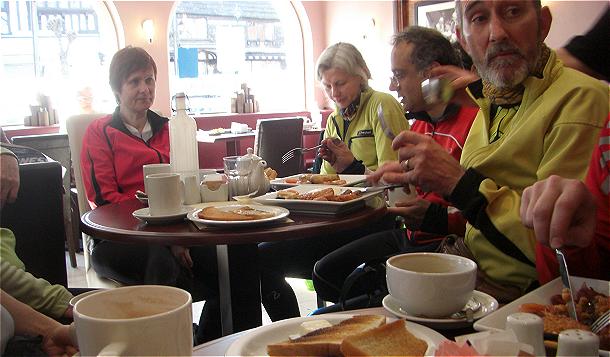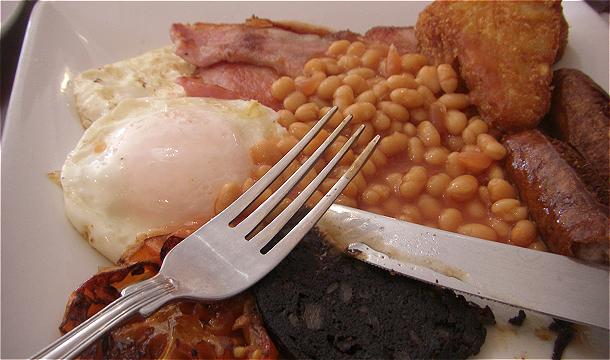 With the fat surging through our arteries we split into the usual two groups. One to dash home to do important things. And the other to wander the lanes in search of some local ale.
For the second time in two weeks a lady's rear brought us to a halt. Happily Louise's was repairable and the gentleman were free with gallant advice as she swopped the tube. Graham's better half joined us for a half or so at The Royal Oak, Crockham Hill. We sat outside considering the meaning of life and why the two road signs showed two different mileages to the same place.
We cantered back through Old Oxted and took the easy passage back down Marden Park. A fine day. For February – a remarkable day. About 50 delightful miles.
(The map below is a very approximate route).