Sunday Ride: 22nd November 2015
On a frosty November morning just 6 of us gathered for the ride into London. There were two Toms, Geoff & Ruth, Jeremy and David.
The temperature hovered around -2C as we left Shurguard heading into Croydon and we slowly got colder and colder as we meandered across to Addiscombe and Elmers End following the River Beck before joining the Waterlink Way on cycling route 21 to Greenwich. According to Wikipedia, there are two leading theories about where the name Elmers End originated. The more romantic of the two is that a famous highwayman, Elmer, was hanged at the crossroads, making it 'Elmer's end'. The more historically accurate reason is that there were a number of local people who were proclaimed as an Elmerus (Anglo Saxon translation of a criminal), who were executed on the green.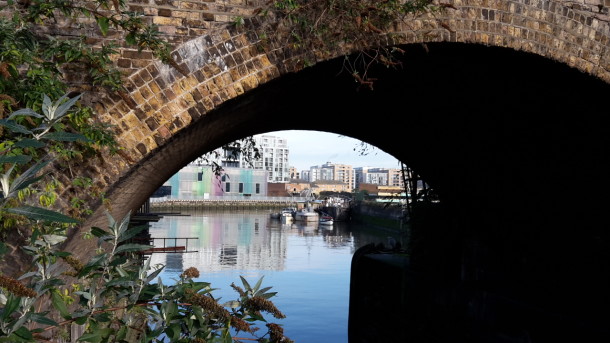 Route 21 follows the River Pool through Beckenham before joining the River Ravensbourne at Catford where we see signs of gentrification (well the mattresses and needles are no longer dumped on the streets). The route carries on into Lewisham where slums have turned into little docks before the Ravensbourne joins the River Thames at Greenwich where the landscape suddenly opens up to give you a stunning view of the City of London.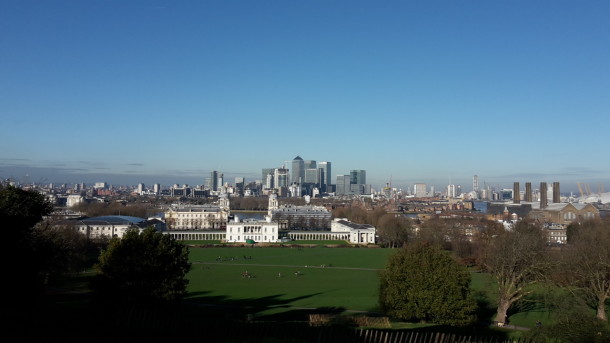 We carried on up to the Royal Observatory before returning back along the same route. Jeremy left us early to rush home before the dog turned very grumpy. He lives in fear of the dogs moods and was worried that the it may not speak to him again.