Sunday Ride: 22nd April 2012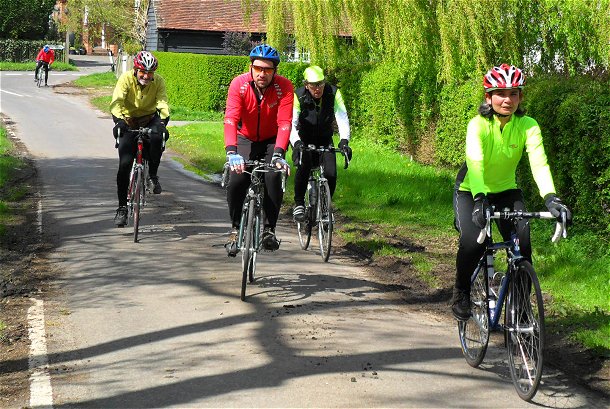 What a week of aweful rain. However, Sunday morning was sunny, bright but with a forecast of rain later. How much later? The BBC forecast was all over the place.
We decided to make it quick and fast. First was our tea stop at Annie's in Leatherhead. Scones, scones and even more scones … before setting off south along the A24 cycle path through Dorking, up and over the green mount, and on to picture postcard Brockham.
The clouds were gathering from the west leaving the tricky choice – pub stop or a dash home? Ewa took this shot leaving Jeremy, (an out of sight) Graham and myself to do our Canute-like thingy …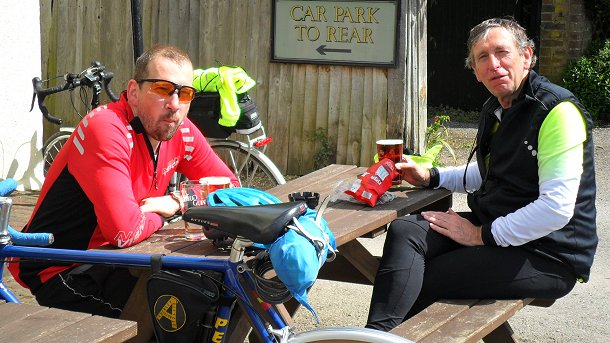 Replenished we took a straight way home via Reigate and the Merstham Gap. We had a quick rain shower, we even had a dose of hail but not enough to dampen our relief and getting home dry. Just.
A real shortie of about 38 miles.
Finally a lovely photo of her beloved Pearson by this week's guest photographer – Ewa. Thank you!