Addison Lee Bus Lane Petition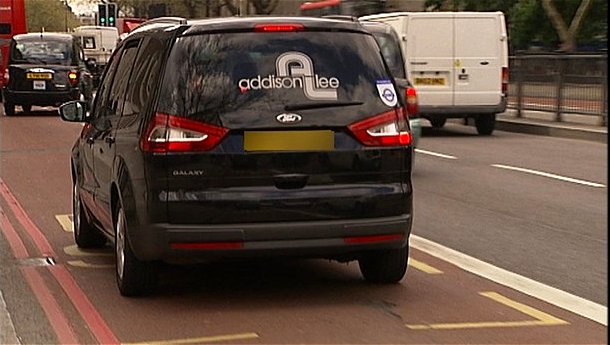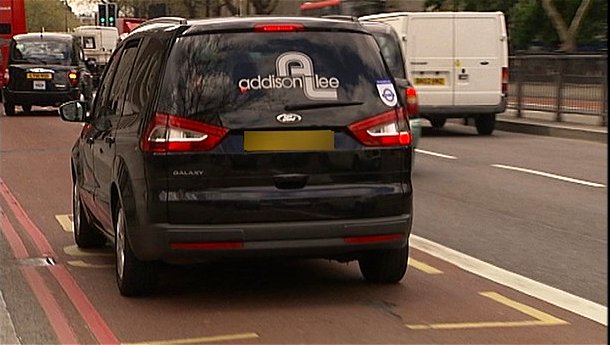 (picture from itv.com)
Government Petition to stop Addison Lee: http://epetitions.direct.gov.uk/petitions/33116
Many of commuter cyclists regard the fleet of Addison-Lee public hire and courier vehicles as a particular hazard on London's crowded roads. The bus lanes provided a safe haven from their self-employed drivers trying to beat the clock.
Well if you haven't caught up with the story – the managing director issued an instruction to use the bus lanes and the company would re-imburse any fines.
Directly undermining the law and putting any law abiding (yes, there are some) AL driver at a disadvantage and possible loss of business.
John Griffin the owner is a major Conservative Party Donor and is using his money to buy access to David Cameron and Transport Ministers to push his moneymaking agenda. He has also attacked cyclist who feel threatened for 'not paying road tax' needing traning (to avoid his drivers?) and more.
TfL have taken the company to court and got an interim injunction to stop AL incentivising their drivers to break the law. The fight goes on with AL seeking judicial review.
If you feel AL (and the rest of the mini-cab market) from making bus lanes a joke please sign the petition. If you disagree please add your comment explaining their case.
That petition again: http://epetitions.direct.gov.uk/petitions/33116
More on this story:
http://londonist.com/2012/04/addison-lee-challenges-tfl-over-bus-lanes.php
http://www.guardian.co.uk/uk/2012/apr/19/tory-donor-addison-lee-bus-lanes?newsfeed=true
http://www.guardian.co.uk/environment/bike-blog/2012/apr/24/addison-lee-protest-boycott-chairman
http://www.telegraph.co.uk/finance/newsbysector/transport/9229092/Taxi-firm-Addison-Lee-banned-from-telling-drivers-to-use-bus-lanes.html