Sunday Ride: 1st January 2012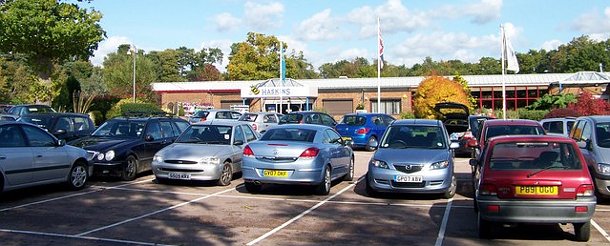 The dawn of a new year and at 9am – one rider!
Ten minutes later we were two and off southward into the sun … at Coulsdon we took the Farthing Down route and as we climbed the hill we picked up Des and on to Nutfield. The Duck car park was full of cars at 10am but the doors were shut. A fading blackboard advertised a great New Year's Eve party. Were they still 'locked-in' or perhaps had found safer ways to get home?
The roads and Snowhill Garden Centre were very, very quiet. The cafe lived up to its previous reputation as very slow, very overstaffed and random pricing. Tom & Julia arrived making us five. We followed the traditional route to Tilburstow Hill but still managed to accidentally split into three groups for a staggered arrival at the Fox & Hounds.
Beer and mulled wine were taken. Photos were taken but seem to have got lost – hence the stock photo above.
Jeremy decided to do an 'up & over' to Marden Park. It started to drizzle, then rain and eventually pour. I bailed at Whyteflete South for a hot shower and lots of hot minced pies. Hence ruining Julia's computer's claim we had expended 2,000 calories that day.