Sunday Ride: 18th November 2018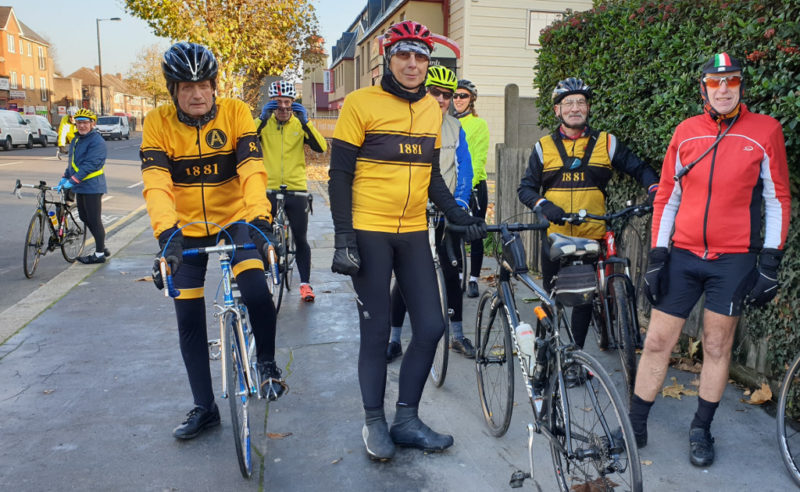 Nine starters on the last nine o'clocker of the year. Fresh, but sunny – not a cloud to be seen on the day.
Did Beddlestead as a bit of a warm-up and then the glorious Chestnut Grove to Hawley's Corner. Two ducked the little bit of rough stuff by taking the Tatsfield option but it was better than some tarmac experiences further on.
The ride down Star Hill was stunning on such a clear day. If only it could be longer. Then the dirty bit [thank you Farmer Giles] to Otford and the Pondview Cafe who had a table reserved for us. The very nice service, however, could have been a little speedier.
Onward via Heaversham and flattest bit of Kent I could find across the A25 to Stone Street and then another lovely lovely descent passed Ightam Mote with a brief photo opportunity: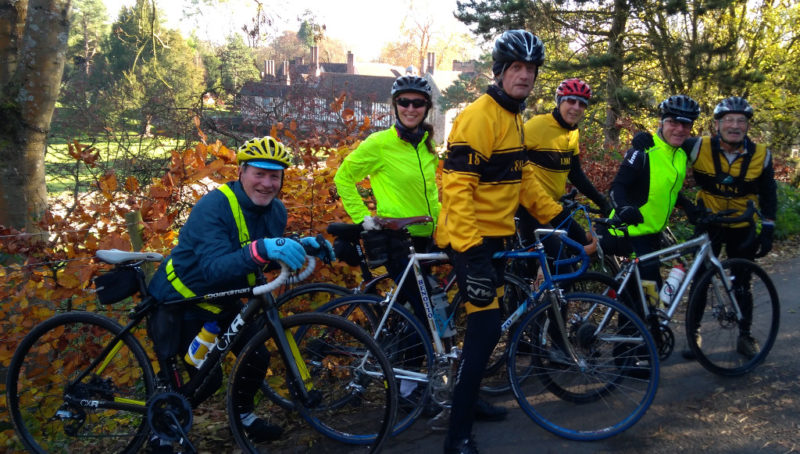 More downhill skirting Hildenborough to The Greyhound at Charcott – discovered by Jeremy last August. Is Lynn thinking she is surrounded by the last of the summer wine?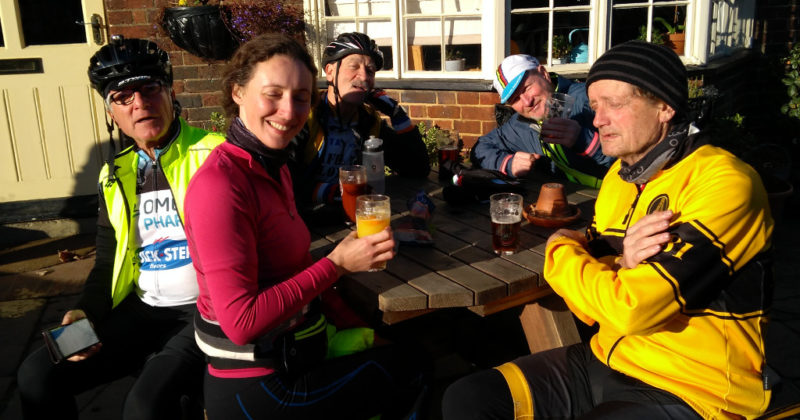 I doubt we will be al-fresco again in 2018. And that was the last of the warmth. The standard ride through Four Elms and Hurst Green reminded us winter was a coming. The last of the sun was glimpsed on the hills around Marden Park and the gloom of Purley was a reminder to some to REMEMBER TO BRING LIGHTS NEXT TIME.
56.91 miles @ 12.10 mph