Sunday Ride: 15th July 2012
A really sunny Sunday after weeks of rain – and only four of us turned up!
At least one of us was bronzed after cornering all the good weather on his Burgundy cycling holiday. And so our good capt'n led us south up Chipstead Valley and an early excursion up part of the Olympic Road Race route over Box Hill. Above Jeremy admires the view and the TV scaffolded stands being erected. Ewa photos everything …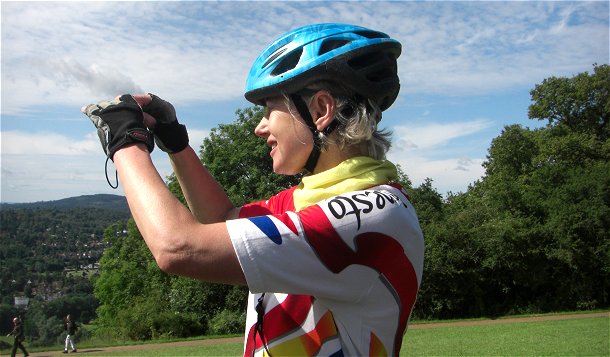 Box Hill heaved with cyclists taking a quick looksee two weeks ahead. Many may have been attracted by the removal of the humps on 'zig-zag' and the replacement by soome very nifty new tarmac. Cars and motorbikes were conspicuous by their absence. It was truly a cycling occasion.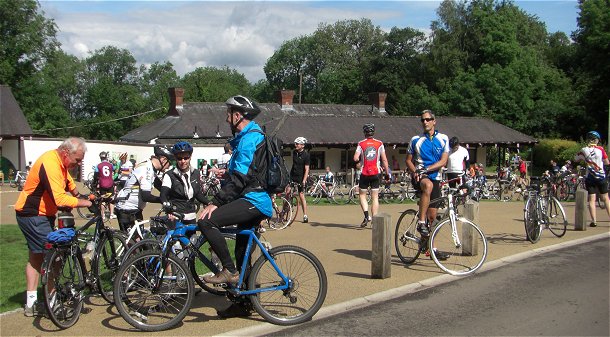 So down to Westhumble and Jeremy's favourite grind up to the top of Ranmore Common. Though the sun was shining it was the detritus of the past week's heavy rains that was the issue. Not only piles of gravel but substantial stones littered the road. A nuisance for us going up but potentially lethal for anyone zooming down the hill.
Abinger Hammer was our cafe stop. Such a delightful one and a long time since the last visit …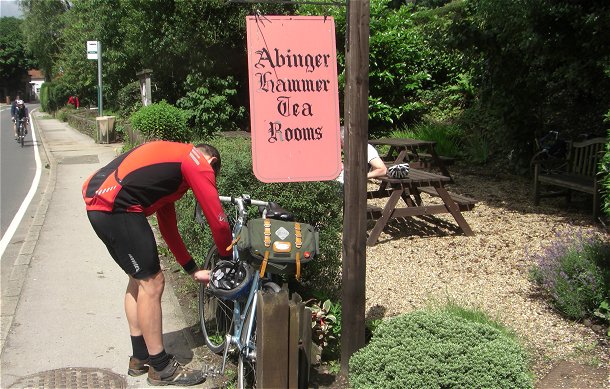 Only two of us ventured on southwards to our pub stop in Oakwood Hill. Pity the Punchbowl is really nice.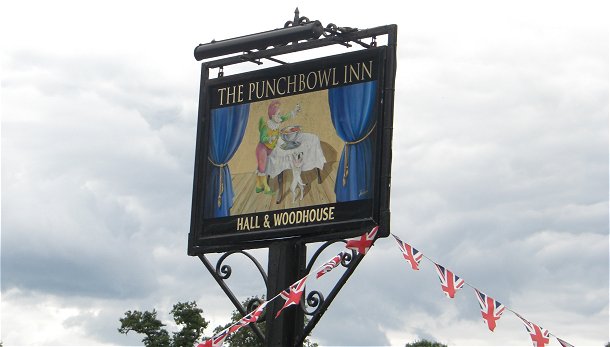 We set off via Capel. I went one way, Jeremy the other. It was about a mile up the road before I realised I had done more than just 'drop' him. So I doubled back and returned alone. A bonus really since the extra mileage and cycling to & back from the Shurguard gave me a smidgin of just over 70 miles on the day. A great ride.