Sunday Ride: 15th February 2015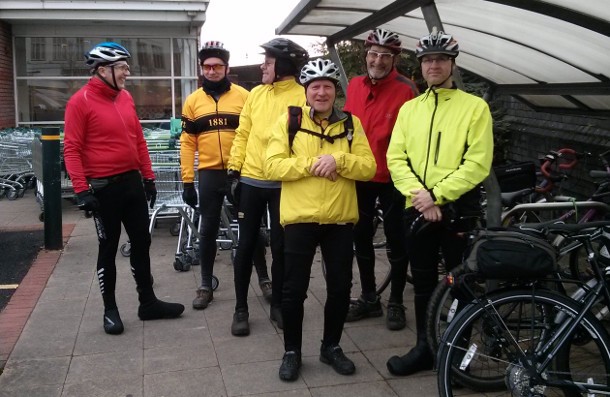 We welcomed Ken not only a first to The Anerley but to his very first club ride. One, we hope, of very many to come. Six went up over Farthing Down picking up Jeremy in Chaldon. Thence via Redhill Aerodrome to Waitrose for tea and cake. Free tea if you have a Waitrose card!
It was a flat ride from Horley to Dormansland via East Grinstead's Church of Latter Day Saints and Lingfield Racecourse. Too flat for young Gina who set off in search of some more challenging climbs. We adjourned to the trusty Plough for re-hydration. Grahame's better half arrived to remind him of the joy of St Valentine – or can you suggest a better caption?
And on the subject of captions is this 'Cable Tied to a Cable Table' or 'Table Cable Tie Cable'?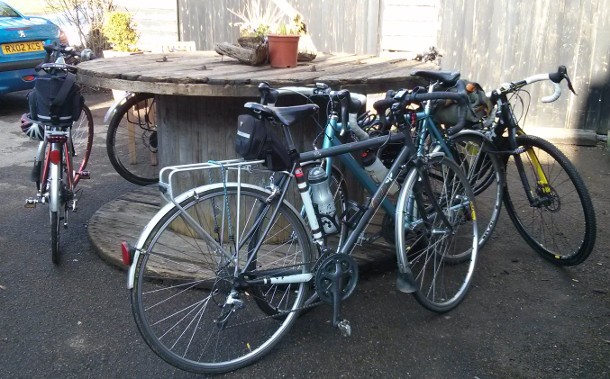 A couple of pints cleared the skies for a sunny, if cool, ride home via Marden Park. About 46 miles.