Sunday Ride: 13th May 2012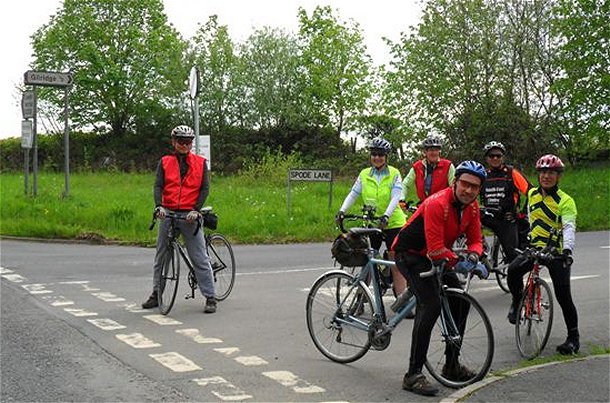 Jeremy writes in anguish:
Eva took these pics and sent them to me.
I'm not sure I should write any words as I'm still licking my wounds from a coup d'etat from the temperist wing of the club.
I was left to cry in my beer on my own at lunch whilst everyone else gorged themselves on tea and sandwiches in the cafe. I'm sorry you or Graham where not there as a beer drinking wing man would have been useful!