Sunday Ride: 12th October 2014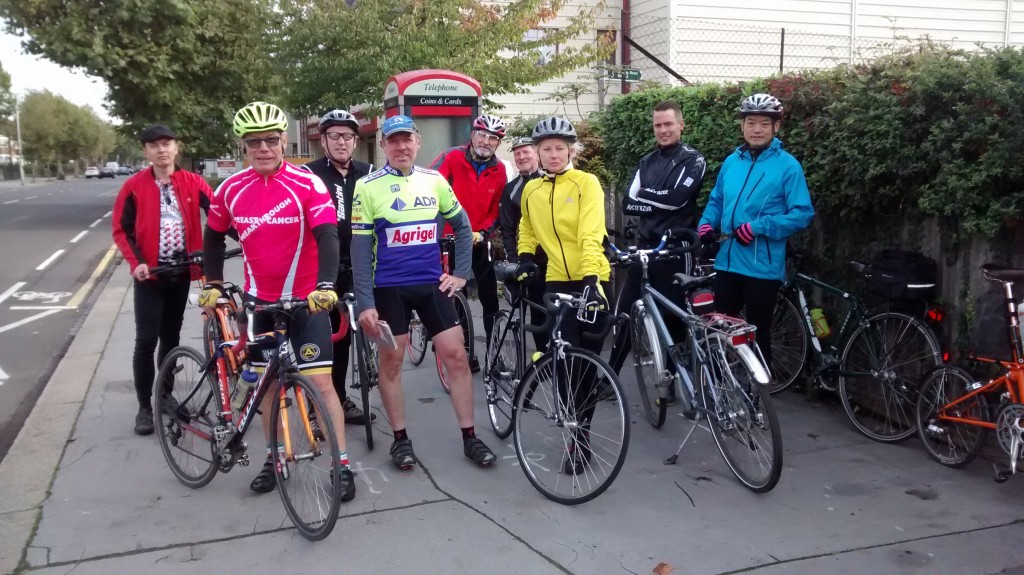 Ten started from Brighton Road on a cool day. Captainless – after a bit of faffing Graham took the lead being the only person sure of his way to Chiddingstone Castle.
And Graham did very well getting us there on the stroke of 11am the moment the Tea Room opened. A few minutes later both Jeremy and then Meike and John T joined us. It was good to see Cameron come along to look after his dad. And here is John T about to ride off with Ewa towards Four Elms. John is now up to 30 miles a week. Err we are looking for a new capt'n in November if you are free …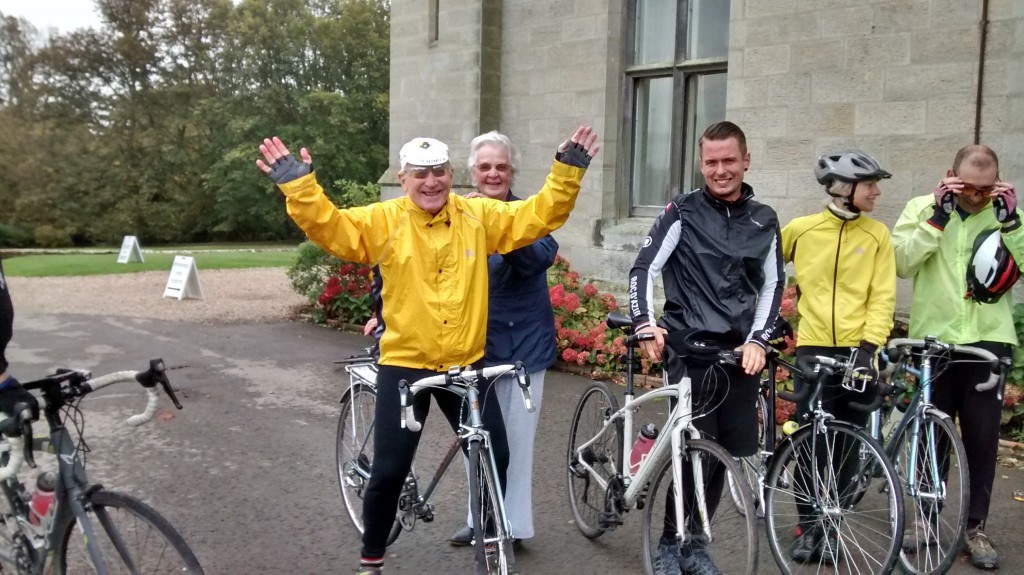 The rest of us went t'other way through Chiddingstone village. Some were heading straight back, another two went off to see a hill climb leaving five of us arriving at the White Rock Inn, Underriver. Mrs G arrived with wheels and ferried Graham, Peter and Cameron back to London. I was left to chase Jeremy up and down Ide Hill. I finally lost him on Pilgrims Way. 52.5 miles telephone box to telephone box or 67 door to door for me.