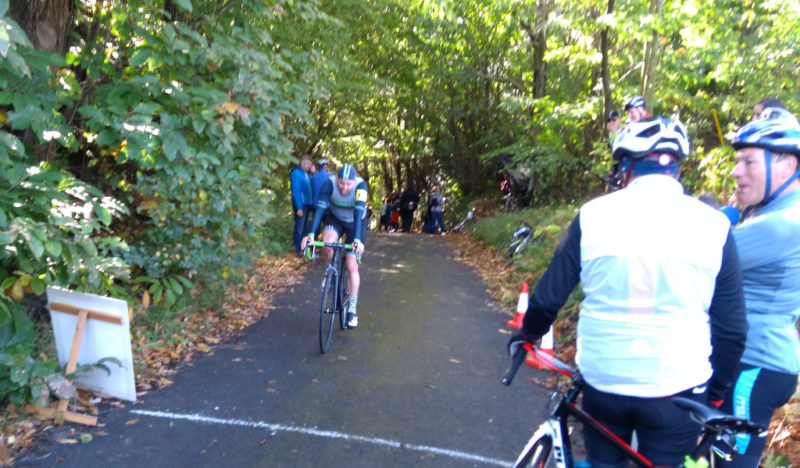 We started with five but lost one to a non-cycling fairy visit before Warlingham. Four arrived at the Catford Classic Climb of York Hill. Cheap tea, baguettes and a super friendly atmosphere pervaded. Here John E listens to the history of the climb with Keith H of Catford CC and still very much active.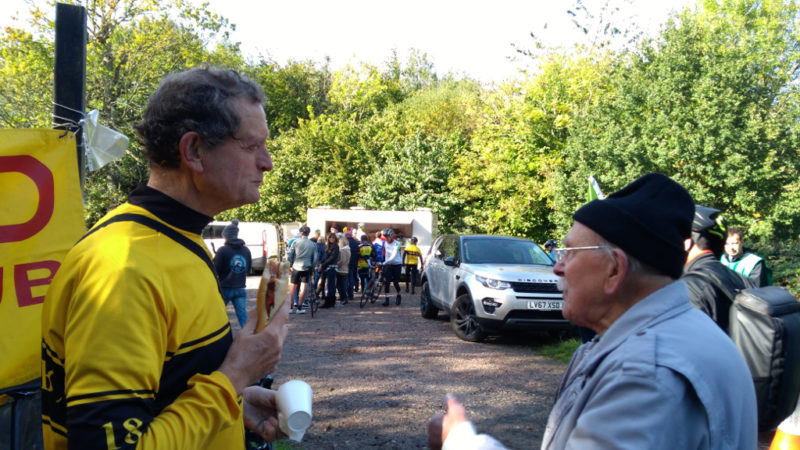 Lima stayed leaving three of us to head south across the Weald and the gorgeous descent to Eggpie Lane to Hildenborough before turning north under a brilliant canopy of multi-coloured leaves that marked the height of autumn. The roads were almost deserted as we sped past Ightham Mote. Well that's a bit of an exageration as it was the only real climb on the route to Ivy hatch [below]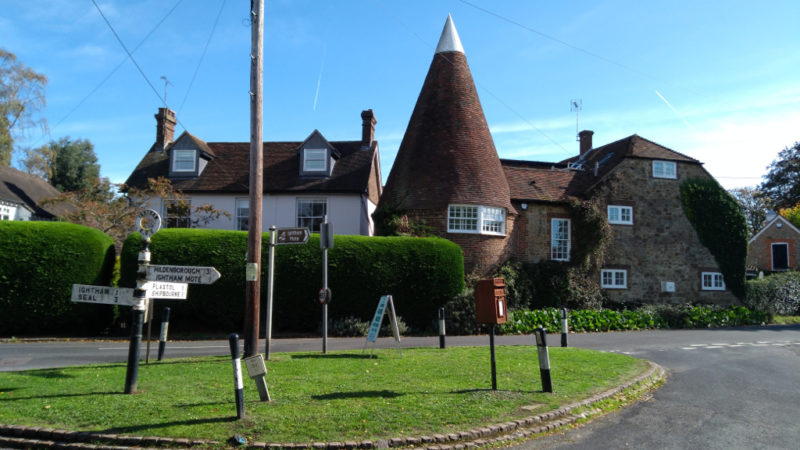 The target was The Chequers at Heaverham. Here we lost Barry for a while to a fellow enthusiast for MZ bikes. Back via Otford and Pilgrim's Way. 52.58 miles at 12.64 mph.
08/10/2018 13:39:07 1.0 MiB