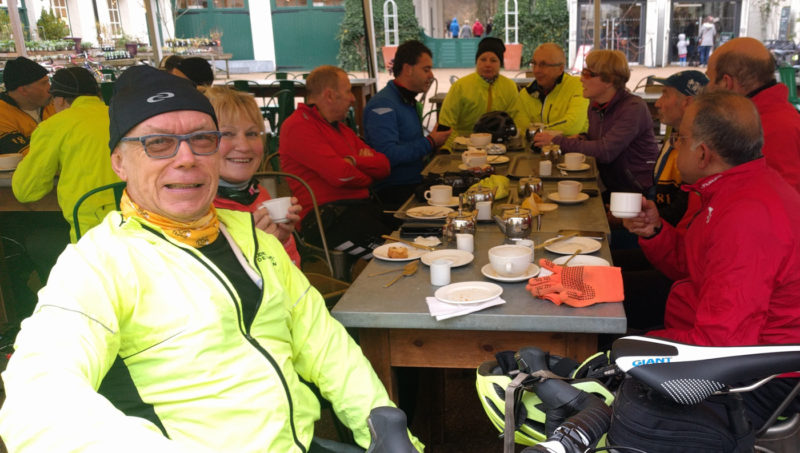 The Steady Rides meeting points and ride details can be found via our Ride Register. You will need to ? Contact us to be added to our register before turning up.
We begin with a 15 to 20 mile jaunt over the North Downs and along the quieter leafy lanes to a leisurely tea stop at a Surrey, Kent or Sussex cafe around elevenses. On longer rides we may stop at a pub for lunch but we are usually back in Croydon around 3pm.
The pace is about 12 to 14 mph and we always re-group at major junctions and hills so you should not get lost or left behind. And have breath for a chat en route.
Occasionally we do train-assisted away-days to explore further afield and at least twice a year we extend ourselves to a ride of 100 miles but if that is too much there is always the annual 'Freewheel Downhill Race' when the object is not to pedal at all.
Surprise yourself. You can go much further than you think in a group – its easier!
Can I come along for a ride? Yes, just register for the next ride through the Contact Us form, turn up and introduce yourself. We hope after a few rides you will want to join the friendliest club in London. Membership details here: https://anerleybc.org/membership