Snowdon – some notes and information
Snowdonia is the most mountainous part of Wales, so we must expect to be doing a lot of hill climbing during our stay based at Deiniolen. Of course, what goes up must come down, so there will also be a lot of freewheeling!
Wherever possible we will endeavour to find the easiest and least busy routes. Fortunately, there are a number of designated cycle routes which we plan to use wherever practical.
So that is the good news – but now a bit about the downside of this beautiful and hence popular area.
Due to the terrain, all the main roads and through routes, wend their ways along the river valleys. Hence we will have no options on our bike rides, but at times to cycle on these possibly busy main roads.
Deiniolen is mid-way between the 2 main roads which cut through the mountains adjacent to Mount Snowden.
The first is the A 4086, known as the Llanberis Pass, which cuts thru the valley at the foot of Snowdon. At this time of year, with a Bank Holiday when we are there, probably the busiest road in this mountain area. The other being the A5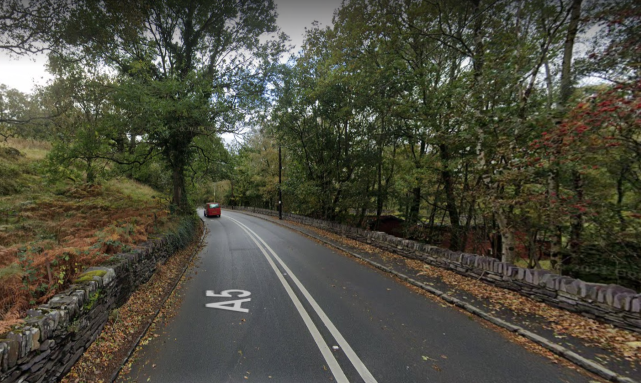 The A5 started as the ancient, Roman road – Watling Street – from London. There is still a bit named Watling Street, near Betws Y Coed, which is a must visit place on the A5. Expect it and the A5 to be busy over the Bank Holiday week.
One of our days out will pass through Betws Y Coed, but as an example, we can avoid parts of the A5, by following a parallel cycle route – NCR 82 – known as the Lon Las Ogwen Trail. See the introduction to it here – it looks very inviting!
https://www.ogwentrail.co.uk/ Lots of photos in this web site, and click on numbers and bike symbols for more info.

And a useful map at https://www.ogwentrail.co.uk/map/
We will be joining The Ogwen Trail near Bethesda, at the old Felin Fawr Slate Works, see this section of the route https://www.ogwentrail.co.uk/the-ogwen-trail/tregarth-to-ogwen-bank/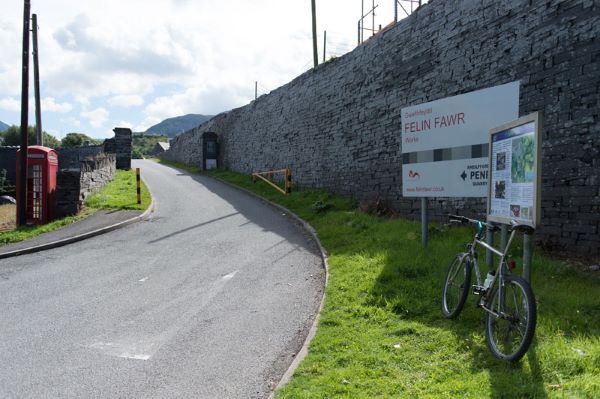 This part of NCR 82 is firm gravel but a worthwhile option if the A5 is busy with traffic. It is possible to follow the A5 for about 3 miles and join NCR 82/Lon las Ogwen where the gravel section ends. It then continues as a tarmac farm trackway, leading to the lake further along the A5 – see below.
And the final part of the Ogwen trail which takes you back onto the A5 by the large Lake Ogwen. See https://www.ogwentrail.co.uk/the-ogwen-trail/ogwen-bank-to-idwal-cottage/
There will be at least 2 route options on each day. One being a longer ride, of approx 60 miles, for the faster and fitter riders, and a shorter one of circa 40/45 miles, but with a bit more sight seeing for those who would prefer a more relaxed day out. Details will be provided at least the evening before the next days outing, so that you can decide what each of you would prefer to do.
Being a hilly area, some of us (me for one!) who suffer with knee or other problems may need a day off the bike to let the knees recover. I will be taking my hiking boots as there is a nice walk around our local Lake Padarn (Or option of 2 routes to join up and cycle a much longer route around the lake)
See: https://www.gwynedd.llyw.cymru/en/Residents/Documents-Residents/Leisure-parks-events/A4-Lake-Walk-Eng-final.pdf
And there is so much more to see and/or visit, for example the National Slate Museum. I have previously been twice – so much of interest to see!
https://www.visitwales.com/attraction/museum/national-slate-museum-752525
THE DAY RIDES
MONDAY'S long ride will be to Betws Y Coed – then the Conwy Cycle Route to Conwy – then NCR 5 to Bangor – and return to Deiniolen.
The shorter ride to Betws Y Coed – Llanwrst and back to Betws on the Conway Cycle Route – visit Swallow Falls before return to Deiniolen.
TUESDAY. Peter Roberts has planned several route options and length of rides – to and around the Isle of Anglesey.
WEDNESDAY. The long ride will be to Caernarfon – NCR 8 to Cricceith – main roads to Beddelgert – back to Deiniolen with an option of a 4.5 ml gravel ride along the https://snowdonia.gov.wales/walk/lon-gwyrfai/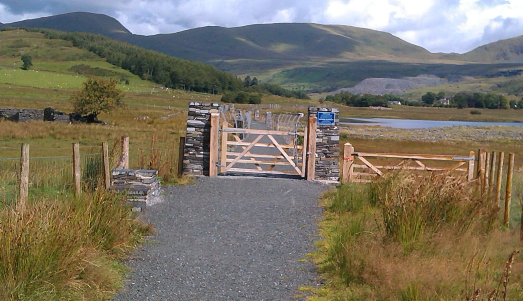 The short ride includes part of the long ride, but in reverse. It could be called the "Lakes Ride" starting with the 2 along the Llanberis Pass – then another 2 along the A498 to Beddgelert.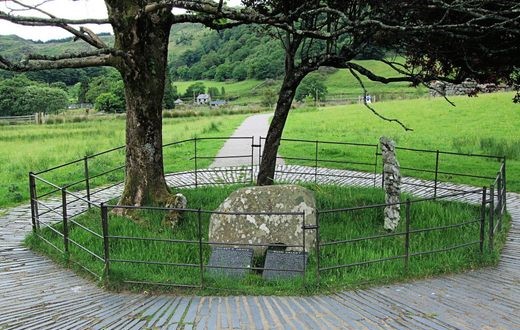 Starting the return leg – with 4.5 ml gravel option along the Lon Gwyrfai to Rhyd Ddu – to cut across to Pen y Groes to join NCR 8 back to Caernarfon – and back to Deiniolen.