Saturday Ride: 9th June 2018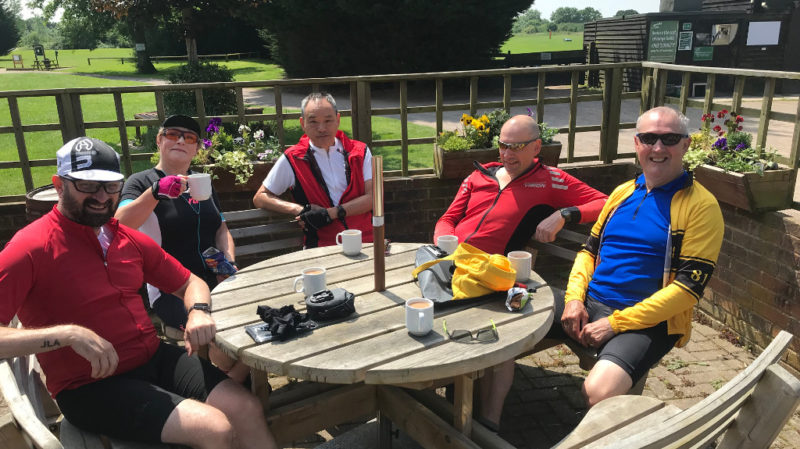 Six of us set forth on a beautiful morning out via Chipstead and Nutfield to Horne Park Golf Club for tea. Missing our normal leader, we thought we might escape the puncture fairy but stepping into Pete's shoes is a risky business and Roger was spiked just before we arrived at the pit stop.
The repair was effected in comfortable surroundings and very good tea was enjoyed by most although there was no coffee to the dismay of some. An uneventful return trip via Lingfield and Marden Park saw us to Whyteleafe where we were spotted by Pete exiting Costa del Sol and lured into the Radius Arms for a swift pint (or cordial).
Around 40 miles and Jeremy says it was an average of 14 mph so not too shabby!