Saturday Ride: 9th February 2019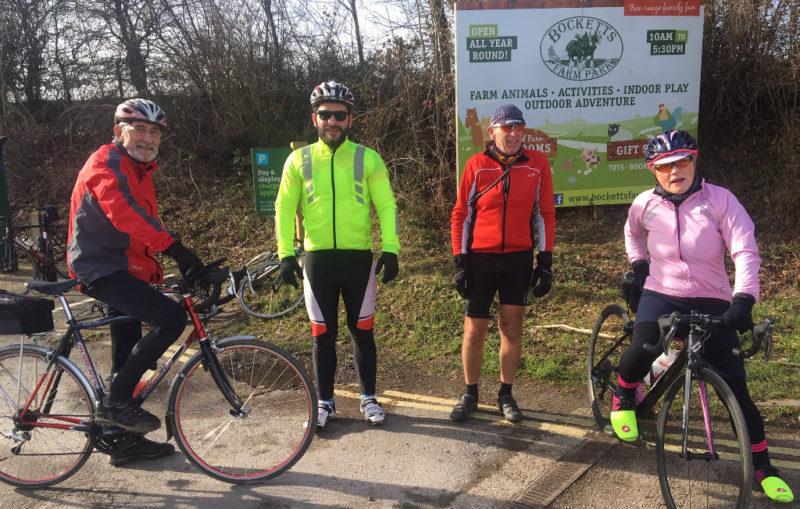 Three of us at the start Stuart, Tommy and Pete with Karen meeting us at Coulsdon PO.
It was very breezy as we set out into a headwind and from Tattenham corner around the downs it was an effort to keep cycling straight. Our route then went down hill and into shelter as we passed through Freemans School and onto Leatherhead and then Bocketts farm.
Graham met us at the tea stop, apparently we'd just missed him at the start and he'd taken a slightly different route via Headley so arrived at pretty much the same time.
The return journey was wind assisted and on some nicely surfaced routes via Oxshott, Malden Rushett, Ewell and Banstead followed by a quick beer at the Jolly Farmers.
And, for one, a dowsing riding back through Croydon. 38.61 miles @ 11.02 mph.