Saturday Ride: 4th May 2019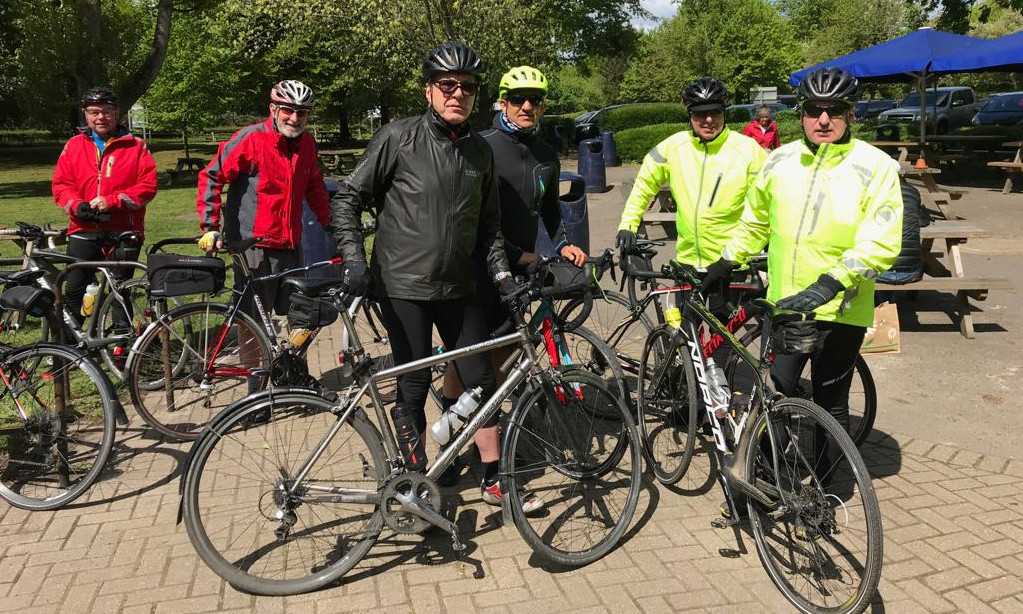 7 of us were out in full winter gear today. Only two weeks earlier it had been shorts and T shirts for the hottest Easter on record but today winter had returned with a strong northerly breeze.
Roger, Graham, Bob, Jason, Asif and Pete met at Shurguard to be joined by Mick at Coulsdon.
Turning right into Coulsdon at the lights a Mercedes stopped dead in front of Roger without warning. Roger head butted its boot in retaliation. Fortunately no major injuries were sustained and the lady driver was very apologetic blaming the Merc's "Automatic" breaking system.
Because of strong winds we had chosen a route that kept to valleys most of the way so we were out through Chipstead, Kingswood and then around Epsom downs the only high spot, where it was indeed very windy. Then down to Epsom and through London Freemans' school where they were playing cricket !
Teas stop was Rykers which we still believe is the best value around at only £1.10 a cuppa, together with the usual good food and quick service.
Return was up Box Hill and then back through Kingswood and Chipstead valley where some of us stopped for a quick Guinness at the Smugglers Inn.
Considering the cold and breezy weather it was a very pleasant ride.
38 miles at 11.5mph