Saturday Ride: 31st August 2019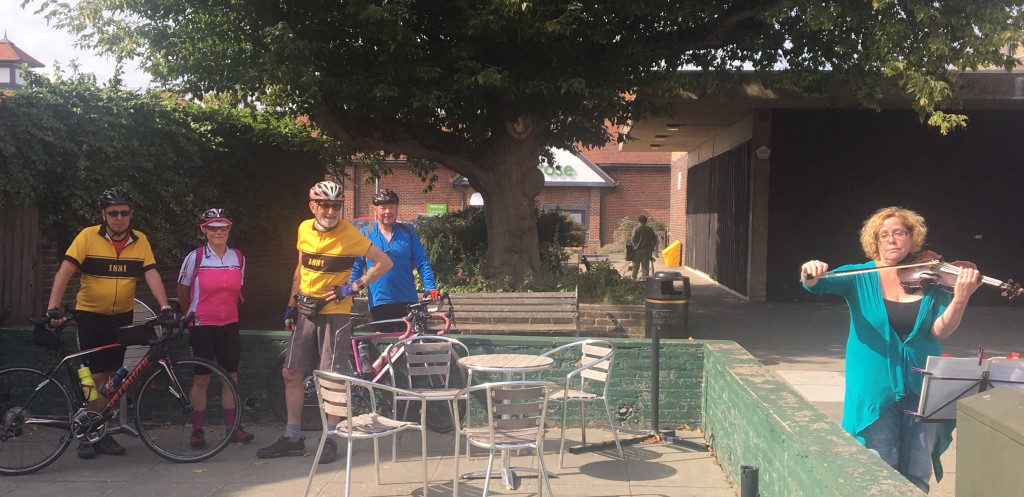 Karen leads a hilly ride to Eastbourne
Six of us Bob, Graham, Mick, Roger, Pete and Karen, met at Shurguard for an earlier start at 8.00 am as Karen was leading a route to Eastbourne. Last minute mechanicals meant Bob had to use his single speed bike which was going to be a challenge.
We headed out via Botley farm where Bob peeled off  and the rest of us headed down into Westerham after which it was up Goodley Stock rd and on to Edenbridge where Karen had a slow puncture.
You get a better class of busker in Edenbridge. We paused for a coffee break at Minstrel's cafe (where service was as usual disorganised and slow, bless em). We sat outside in the sun next to a lady playing a violin, very pleasant it was. The violin had a beautiful rich tone and it turns out it was over 300 years old. British made so not eye-wateringly valuable but still very special.
After Edenbridge we seemed to just keep on going uphill via Hever, Markbeech, Cowden, Hartfield and then Uckfield where Mick, Graham and Pete took a planned bail out at the 42 mile point to return by train.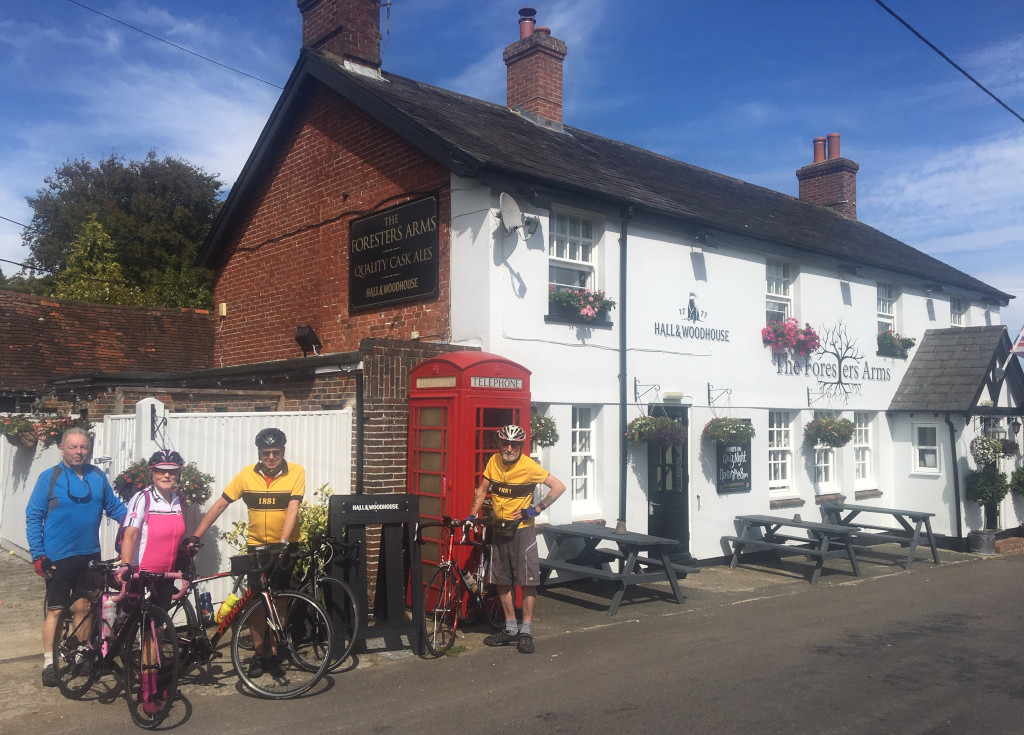 Karen and Roger headed on to Eastbourne stopping at Friston for another cuppa and then on via more hills over the South Downs and headed down into Eastbourne as the rain finally caught up with them.

Stats for the 42 miles 11.5 mph and 3,600 ft elevationFinal destination Eastbourne 69 miles approx 13 mph.