Saturday Ride: 28th September 2019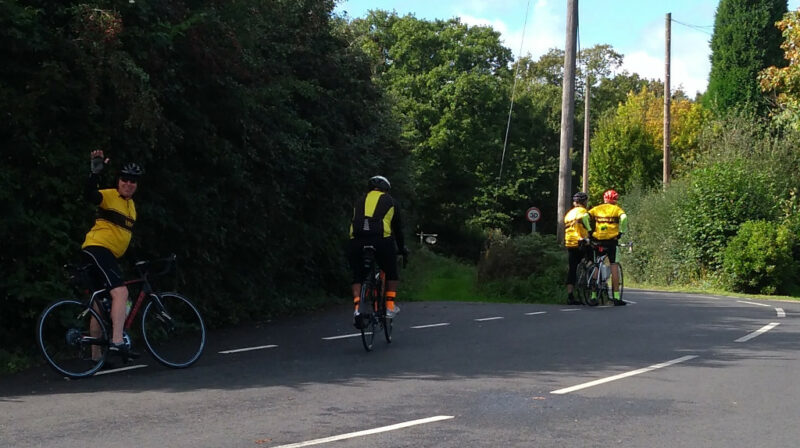 It had been an awful wet week. Sunday was already cancelled because of another forecast downpour but Saturday was the day when the sun would shine and Roger would lead us into the golden uplands [but more of that later].
Seven of us turned up for the 'Saturday Steady'. Mark of the Sundowners was going to do a a Speedy but at 9'o clock there was no sign. We did Portnalls in case anyone was chiilled and down Reigate Hill and out via Brockham to TanHouse Farm. Thankfully we arrived literally seconds before a large Addiscombe crew which would have kept us queuing for the next half hour.
There was a sprinkling of other Anerley riders amongst the pack to be supplemented by our Speedy crew a few minutes later and eventually Meike.
Bob the Builder went Speedy home, Graham went home alone leaving five of us to descend Henfold [above] through Pixham. Pete had planned the route but had given the excuse of having to watch the rugger whilst sending the rest of us up Box Hill. We will remember …
We picked up an Addiscombe straggler around Walton-on-the-Hill and then split around Coulsdon. Two of us made the Jolly Farmers in Purley which had a message which one of us took to heart …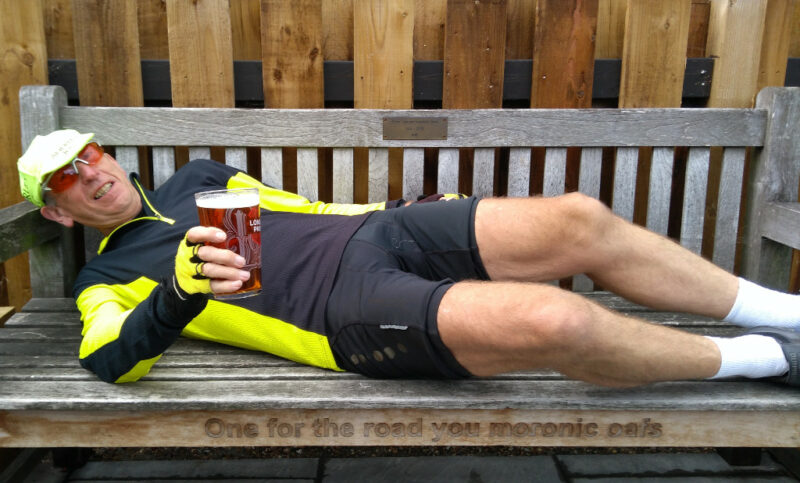 In case you can't read it – here it is again …

Shurguard to Shurguard 42.57 miles at 12.25 mph.
Download