Saturday Ride: 20th October 2018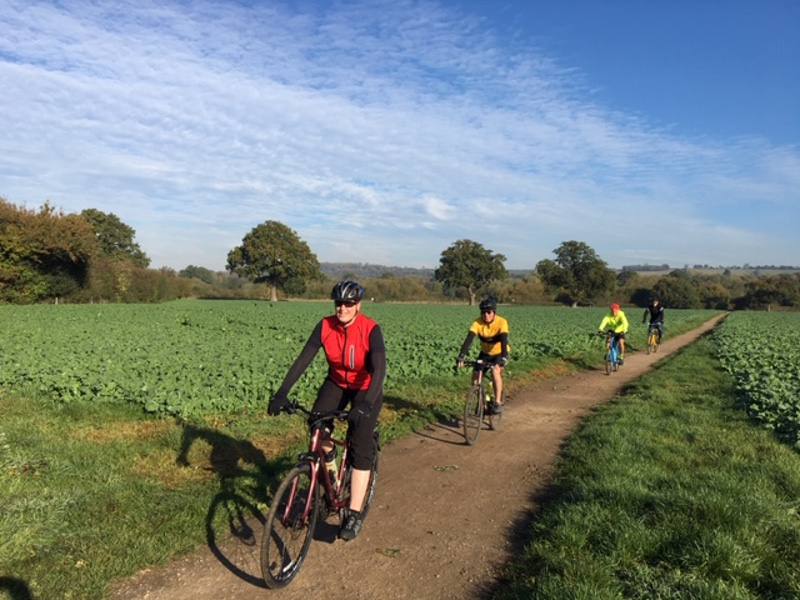 What a glorious day! And a fabulous off road ride.
Three of us at the start, Karen, Roger and Pete, to be met soon after at Farthing downs by Tina and Ian.
The route was about 80% off road, along the Avenue Verte to Crawley and then along the disused railway line now known as The Worth Way to East Grinstead. Both of these form part of Sustrans routes 21 and 20 and so are well signposted and maintained. The only "boring" bit was between Horley and Crawley where we had to pass through the industrial estates on the outskirts of Gatwick. The busy roads here were avoided by good quality cycle paths but we'll look for a more scenic route past this area for next time.
The weather was fabulous for late October, blue skies, sunshine and high teens afternoon temperatures.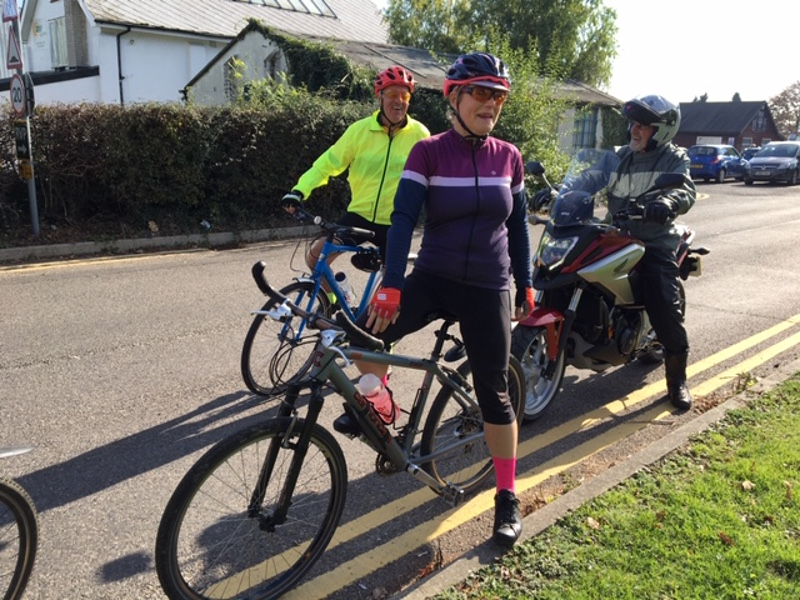 Tea stop was at Redhill aerodrome, rather pricey and with the usual slow and unhelpful service. Karen ordered poached eggs on toast, first they turned up in a sandwich, then on fried bread – surely it can't be that difficult?
Graham joined us for tea on his shiny new Honda motorbike. What had taken us 1 hour 45 mins he covered in 15 minutes and was then heading on to do Brighton and back. The Worth Way is clearly marked "No Motorcycles" so he wouldn't have been welcome anyway!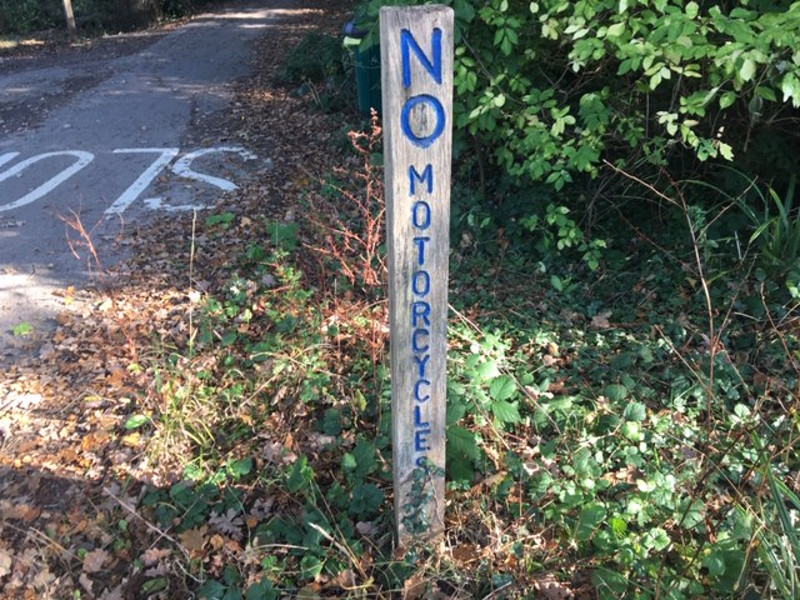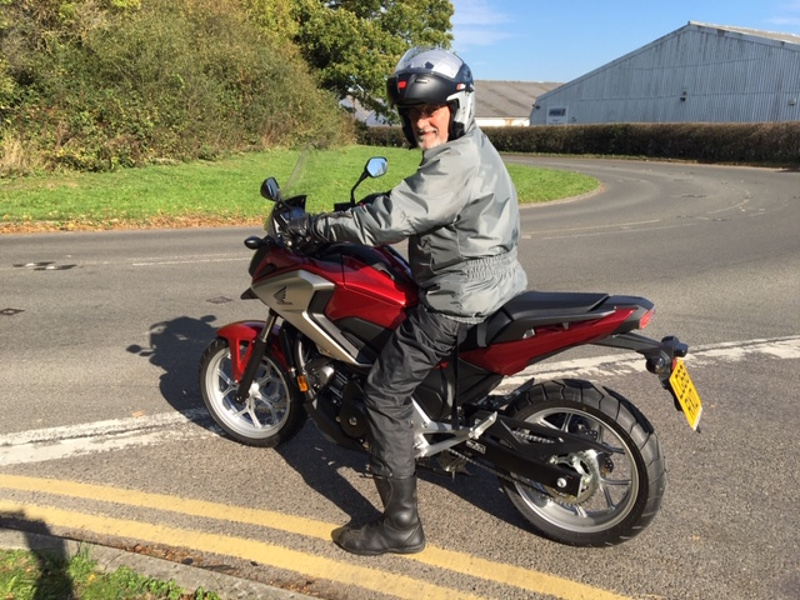 Return journey was back from East Grinstead by train to Woldingham then up the zig zag and on to the Wattenden Arms for a quick beer.
36 miles 9.5 mph