Saturday Ride: 1st February 2020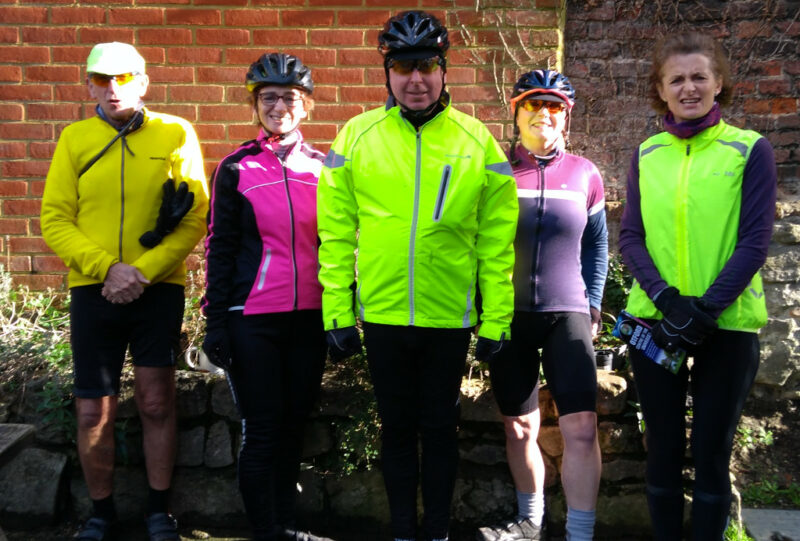 A ride of two halves as five of us had a sunny if chilly ride out to Otford. Roger was leading so it was a fair pace along the Pilgrim's Way to the Pond View Cafe.
Miles was already enconsed and ready to dispense tales of woe of broken bikes and having had to pedal non-assisted!
He joined us for the return via Shoreham but only Shoreham where he hit this terminal mechanical. Try and follow the chain!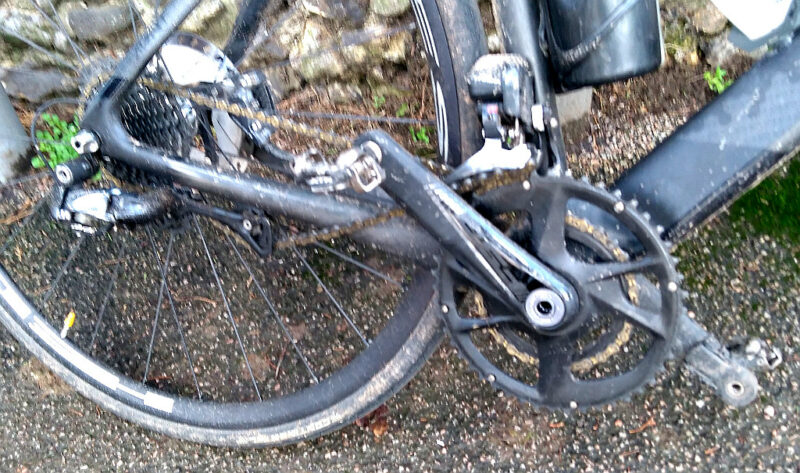 There was no way the front derailleur was going to be cleared and the rear would need checking out. Phone a friend time!
At least there was a choice of cafes and pubs to sit out the wait and escape the long climb back out of Shoreham under the M25 to the Badger's Mount roundabout. Roger then chose Chestnut Avenue route rather than the decidely lumpy Tatsfield variation. Of course the first half mile is rough but the reward is hitting real tarmac and the views through the wood and out across Surrey & Kent before we returned to Clark's Lane.
At Botley we split with Roger & Karen heading out further along the ridge while the rest of us turned to Warlingham and home. About 37 miles @ 12mph