Saturday Ride: 18th May 2019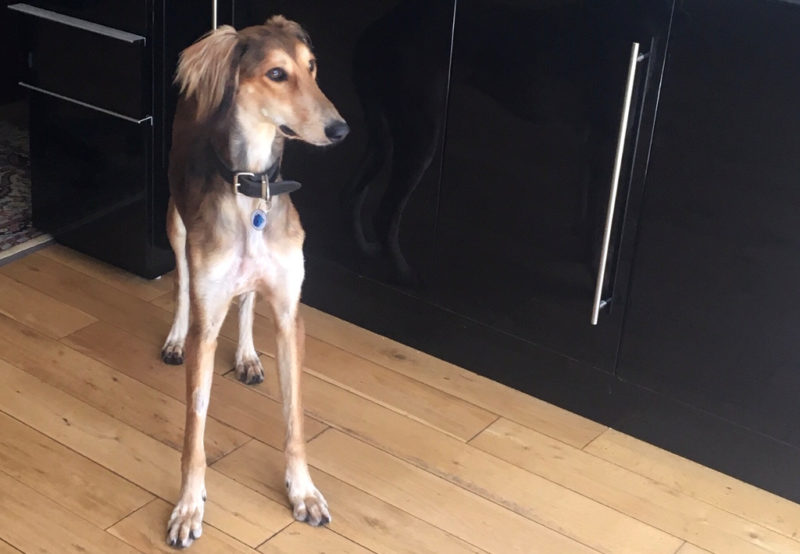 So Pete was absent dog-sitting and it fell to Roger to step up to lead.
Nine of us (Delmare, Fran, Karen, Sandra, Viv, Asif, Bob, Mick and Roger) turned up at Shurgard, so with several Saturday newbies we headed off on Pete's planned route up to Warlingham and the Pilgrims Way. After a long but gentle climb up Brasted Chart to Toys Hill, and to the relief of Mick (are there any downhill stretches on this ride!) at least, it was a pretty speedy descent and pleasant run down through Four Elms to Edenbridge. We duly found the Minstrel's cafe and bagged some seats only to be told that they had stopped taking orders temporarily due to staff shortages. Fortunately it was dry enough to sit outside with takeaways from Costa and the adjacent chippy.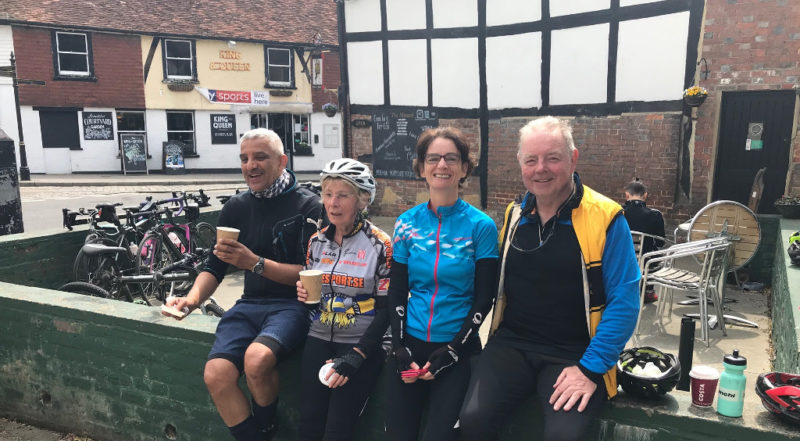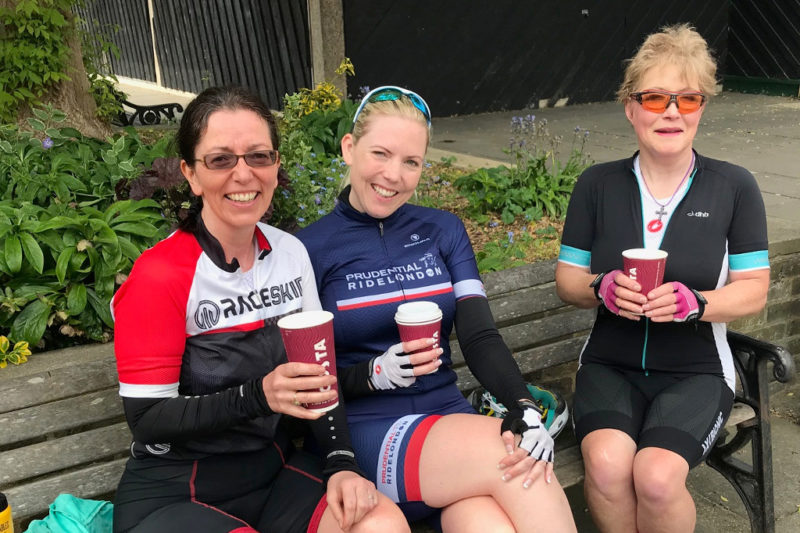 After a bit of confusion on the route out of Edenbridge, we eventually found our way back onto the planned route on Lingfield Road. Further chaos ensued with an abrupt halt after missing the junction down to Dormansland and the NYCPE. No unscheduled dismounts but somehow we lost Karen, Viv and Sandy. We backtracked to the last sighting but they were nowhere to be seen. A quick phone call established that they had headed off in a different direction but were happy to make their own way back. The rest of us ploughed on towards Lingfield where Bob the builder was beeped/blasted by a belligerent/bellicose bus driver but otherwise had an uneventful ride back to Marden Park and a happy re-unification with the breakaway pack.
Ordinarily the Wattendon isn't a great crowd puller but the lure of a meeting with Ziggy (Pete's new pup) was enough to persuade Karen, Fran, Viv Mick and Roger to come in for a quick drink.