Saturday Ride: 18th July 2020
Wayside stones. This you have passed many, many times going or returning via Marden Park. It's opposite the junction of the bottom of Church Lane in Old Godstone where we normally take a left towards the A22. According to Des the Romans built the road over Tilburstow Hill – ignoring the contours to find the shortest route. Well they didn't have bicycles and when the landed gentry started commuting to London with horse drawn carriages – they felt the same way about hills. So a new flat road around Tilburstow was built with milestones showing, in this case, the mileage to Westminster Bridge. In a nod to the Romans you need to decipher LXMVI characters to work out of you are going to be late.
And so our stony ride continued into another hemisphere …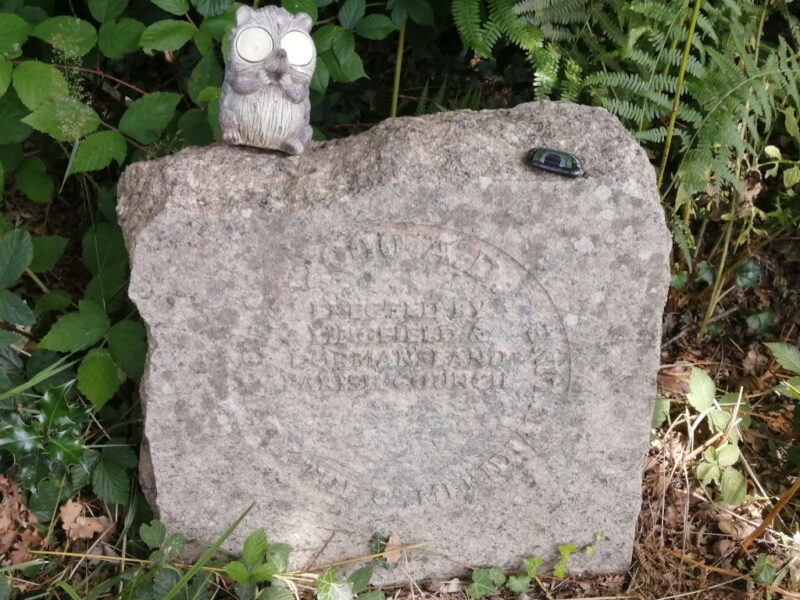 This stone in Dormansland marks Longitude zero. Ansd so we proceeded east upto East Grinstead. Des' preferred oute had been blocked by a collision so we took the railway trail to Tablehurst Farm. Riki took a bit of a tumble on final approach. Another socially distanced cafe …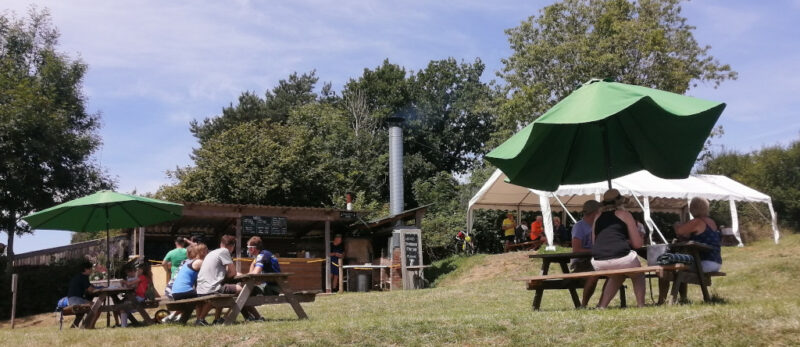 Here we encountered Mark's group who scattered before Asif could take this picture …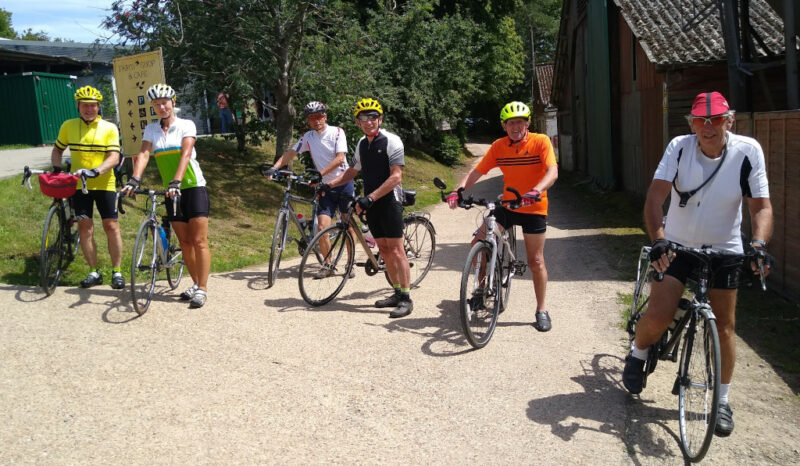 As ever Des returned by heading further out. This time continuing along the old Forest way rail track to Hartfield. Then we finally turned for home via Cowden and Haxted.
56.93 miles @ 8.97 mph ('cos Forest Way's surface doesn't encourage speed).