Saturday Ride: 13th January 2018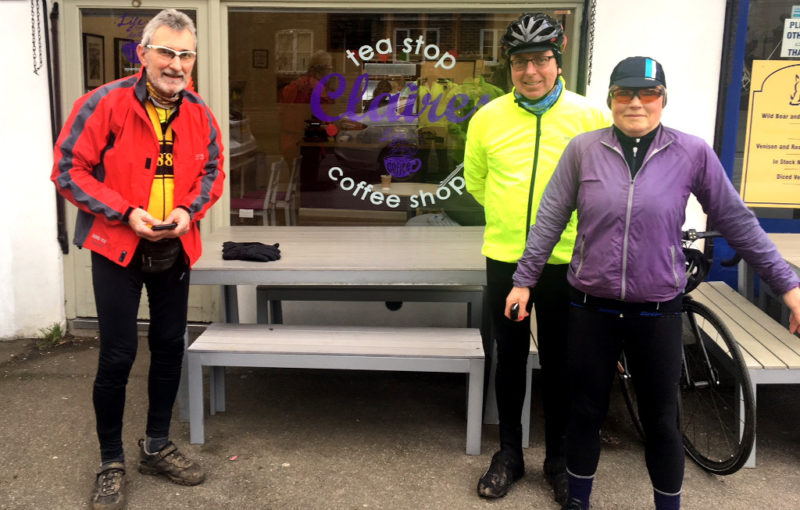 I'm writing this from my sick bed struck down with Flu. I hear it's all the rage this year.
Four of us set out on a favourite route via Chipstead Valley, Tattenham Corner, Ashtead to Domestique at Bookham. The cafe has been renamed Claire's cafe after the new owner but is very much the same.
Return via the descent to West Humble and the up to Boxhill.
Pub stop the Ramblers Rest Chipstead Valley which was nice but a tad pricey. Not many places to sit either so wouldn't suit a big group.
A shorter route getting back into the swing after the New Year
36 miles at 12mph
Pete S