Saturday Ride: 12th May 2018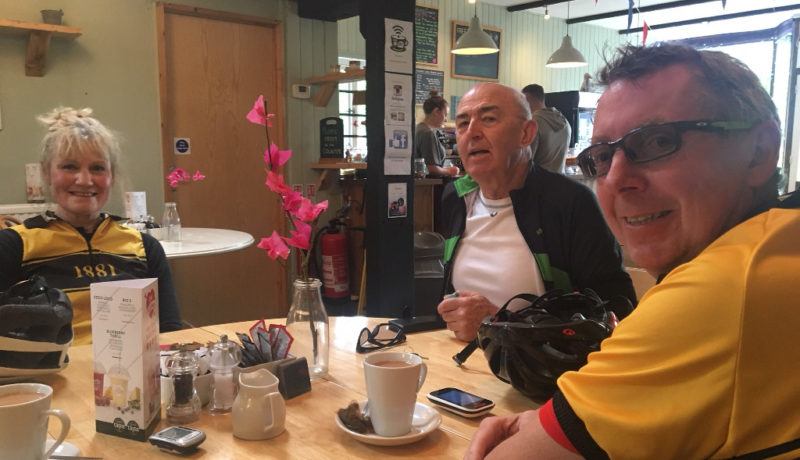 Four of us headed out to Charlwood via Reigate, Maggie, Miles, Roger and Pete.
At Reigate Roger took a short cut down a road which turned into a path and an off road scenic route where shorts and stinging nettles didn't mix well.
The tea stop at Charlwood was very pleasant and quiet, now that Addiscombe don't go there. We returned via Bletchingly and Hextalls lane which avoids the steep and narrow part of Whitehill road.
42 miles at 13 mph