Racing Report – Winter 2010
From the Club Gazette
RACING ROUND-UP
As I sit here, recovering from the steamy heat of my Tour of Southern India (I took Jan and left the bike at home) it is difficult to recall the gentle summer weather as the snow builds up against the front door.
Anyway here goes with the results of the second half of the season.
Richard Tulley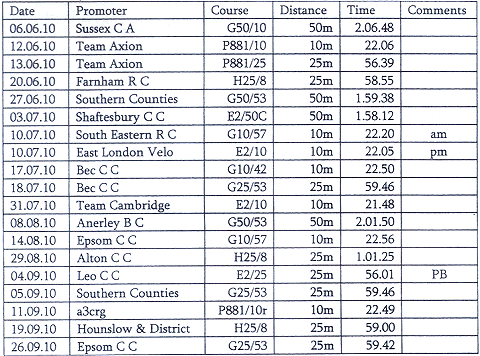 So Richard has had a very encouraging season partly due to the input of his coach, Paul Mill, but also because he has been largely injury free. So what about Bryn?
Well, all in all, I am quite pleased with my results, my time for 25 miles in the Leo C C event was my fastest since 2000 and furthermore I won my age group in the Spoco Competition, something I. have been attempting for several years.
Bryn Tulley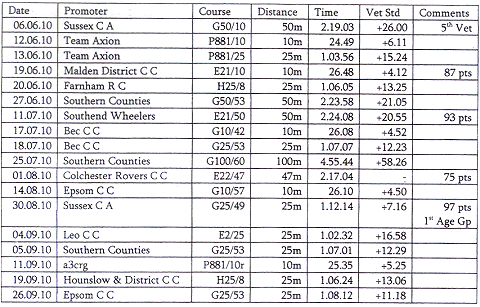 Lastly I am encouraged that there is another Time Trialist — Eamonn has dipped his toes into the water and we hope that he will continue next year.
Eamonn Croke

Finally I would like to thank you all for your support and patience throughout the year and wish you a VERY MERRY CHRISTMAS and TROUBLE FREE CYCLING in 2011