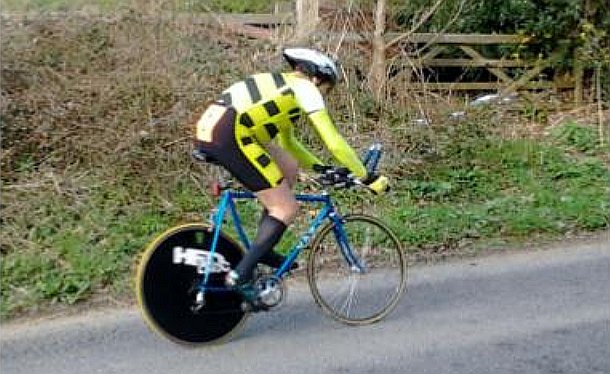 A Happy New Year to all you merry pedallers.
However, before I can contemplate the coming year I have to finish off the old one. As you will see I am the only member participating in Time Trialling at present and not very well at that either. So for the record these are my results for the second half of the season and one crumb of comfort was that I gained a Bronze Medal in my age group in the Sporting Course Competition (SPOCO).
Bryn Tulley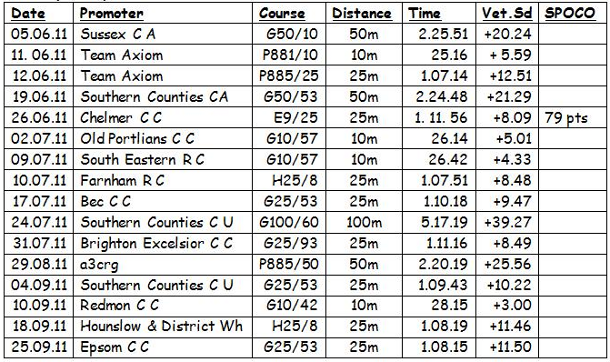 Audax events seem to be growing in popularity with club members and I record
below the details I have obtained. This information is incomplete and if participants will provide me with more details and pictures this year I will be able to produce a more informative report.
Yoshiji Sekido
5 Qualifying Audax
21.08.11 Paris Brest Paris 1230k 90h 06m
25.09.11 Berlin Marathon 5h 07m 29s
02.10.11 Izena88 Triathlon 2k swim 66k bike 20k run 6h 07m
Louise Lancaster
Sundry qualifying Audax
21.08.11 Paris Brest Paris 1230k 88h 36m
So, congratulations to all those who rode competitively and all that remains is to wish you a happy and safe year of cycling.
Bryn