New Bikes for a Super Saturday
Being otherwise engaged on the Sunday, Tom Vaz and I, not wishing to miss out on the weekend's sunshine, did a Saturday special. Special because Tom had got carried away with all the hype about the latest "must have" and gone and got one, a carbon fibre bike. Mind you it was too much of a bargain to miss!
A very nice blue and white Mekk Poggio, normal retail £1200, reduced in the Wiggle Sale to a much easier on the pocket, £840. Mekk is a new British supplier of Italian sounding bikes. The Poggio being a climb on a coast road in the classic Milan/San Remo bike race.  And naturally, Tom's new bike just having arrived, he was dying to try it out.  So Saturday was his big day!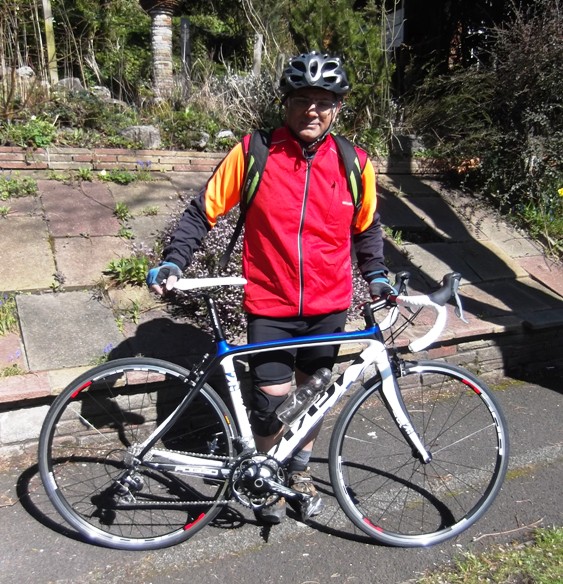 Knowing that I was going to be outclassed by this super lightweight, and encouraged by the blue sky and bright sunshine, I decided that it was about time that my own up market two wheeler should  also see the light of day. So after gathering dust in the garage, I brushed off the cobwebs and brought out my own, secondhand but top of the range, lightweight fitness bike. A Trek FX 7.7, which I understand, when new, retailed for a cool £999!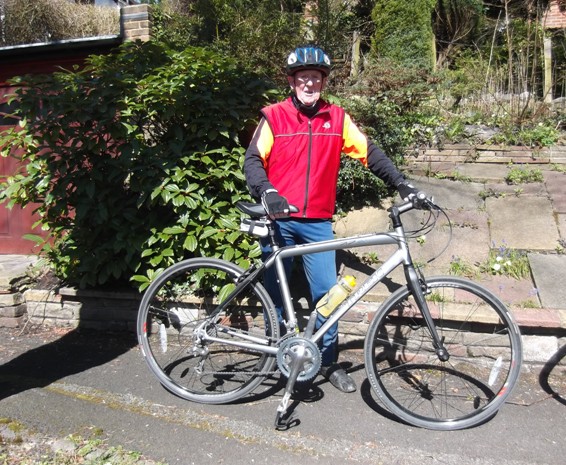 So with bikes worth more than the combined banks of Greece, we set off to revive memories of Ide Hill and other famous climbs of the Weald of Kent.
First stop was Bough Beech Reservoir, which this time last year was suffering from a record breaking drought.  Now, a year later and after record breaking rain, it was transformed into a yachting haven.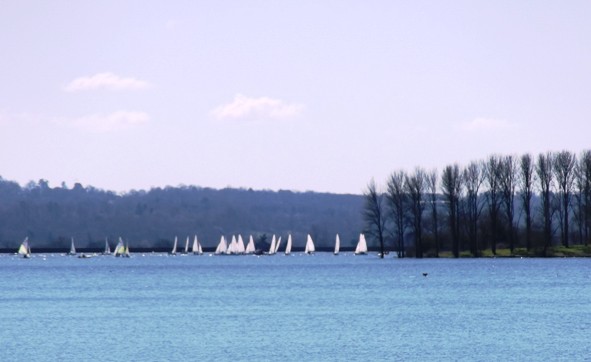 Next stop was Chiddingstone Castle, which unfortunately for us is closed on Saturdays, but welcome news for the Anerley B.C, now open for business on Sundays!  So undeterred we carried on towards home for a couple of miles, to join many other cyclists for a now very welcome cuppa at the Four Elms Nursery.
So it was a great day, a great ride, and on our great new bikes!