In June I decide to do a Gravel sportive and this is the report.
As I felt recovered enough from my Achilles issue in June 2023, I decided to enter the Surrey Gravel Epic which was 37 miles with lots of technical off-road. The start was in the Surrey Hills near Peaslake & headed towards Cranleigh.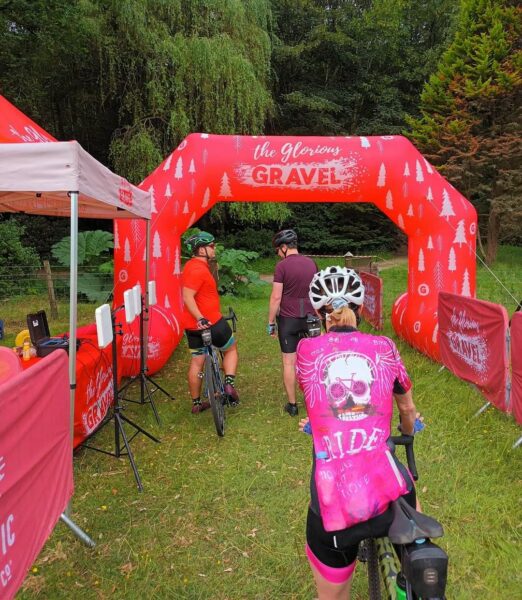 The first off road section was hard packed clay & really hard going on a non-suspension gravel bike. My weapon of choice was my steel Temple Adventure Disc 2, fitted with 38mm Gravel King tyres.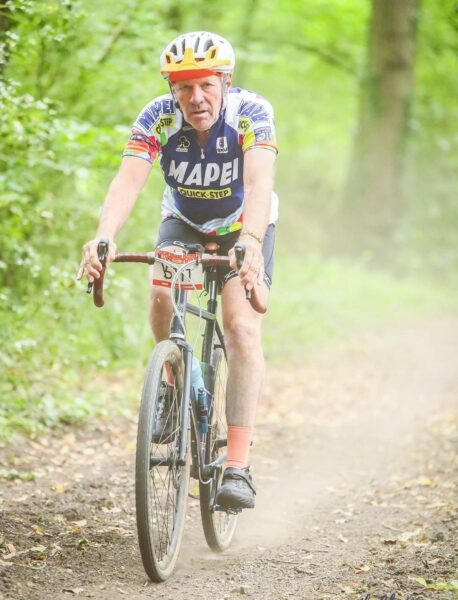 I was having serious doubts about my level of off-road skill where there was lots of loose, deep gravel & sand. I found I needed wider tyres, at least 45mm, but I had to make do. The gravel path through Cranleigh was mostly, really smooth & easy riding.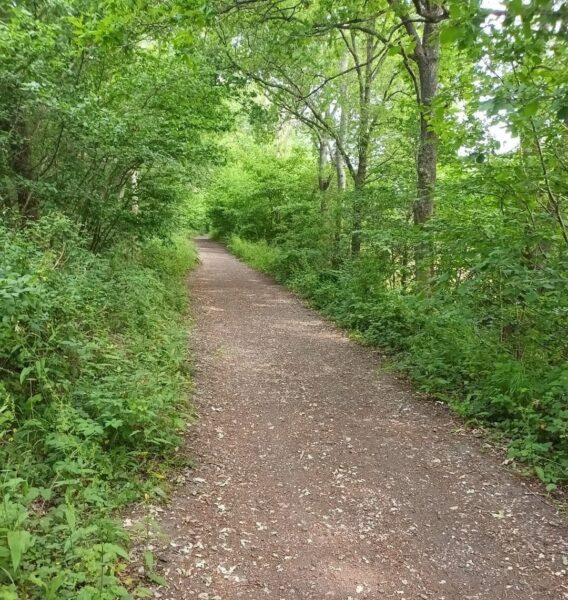 The speed some riders go off-road was amazing. I was ok on most climbs, but down hill was a different story, with my mechanical disc brakes not slowing me down enough. Anyway I made it to the feed stop in Shere before cutting across the A25 & going uphill off-road with a beautiful field of poppies to my left.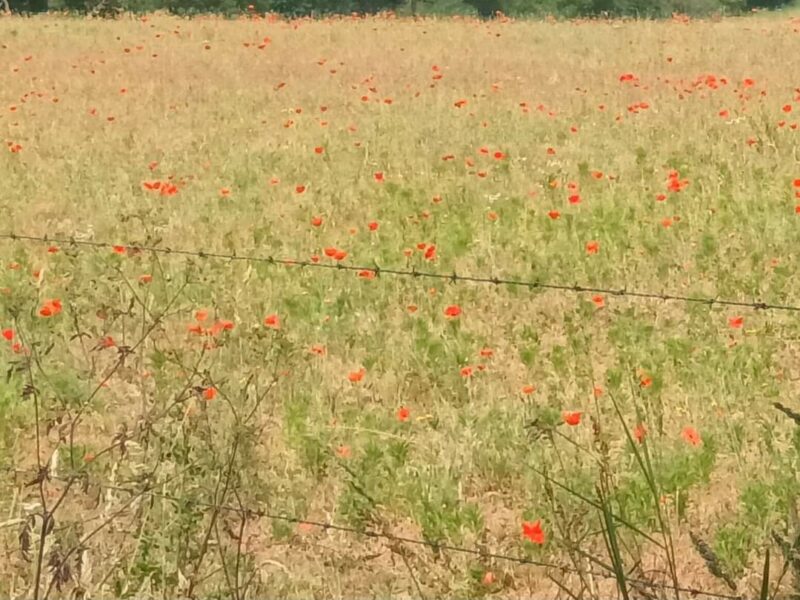 I again crossed the A25 & somehow reached the village pub at Coldharbour. The route now went off road up Leith hill. Towards the viewpoint I had to get off & walk up that section, reached the top & got back on before stopping at the Leith Hill Tower.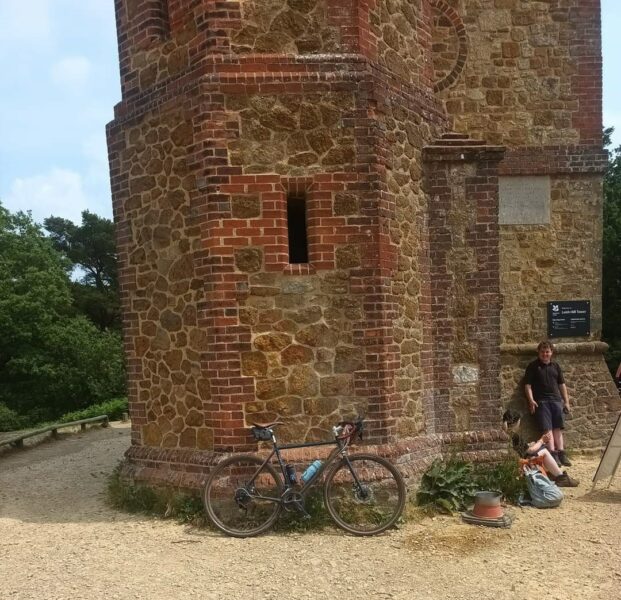 Now there was a terrible descent off road down the hill. I couldn't slow down enough, I'm thinking – "I'm going to come off down here" – but somehow I made it. Then there was a bit of road again before a big off-road climb near Peaslake & the finish.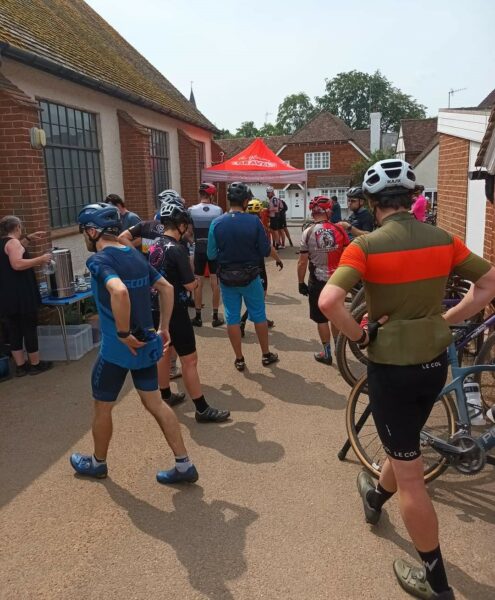 It had just started raining by then so got my medal, had a coffee & a burger – job done!
And a couple more photos taken during my gravel epic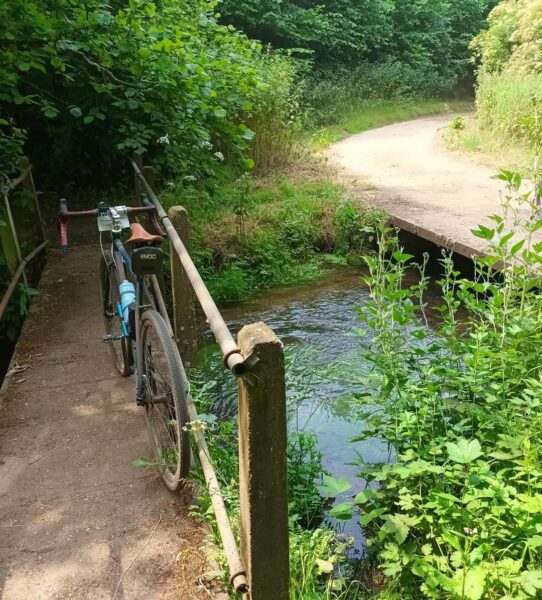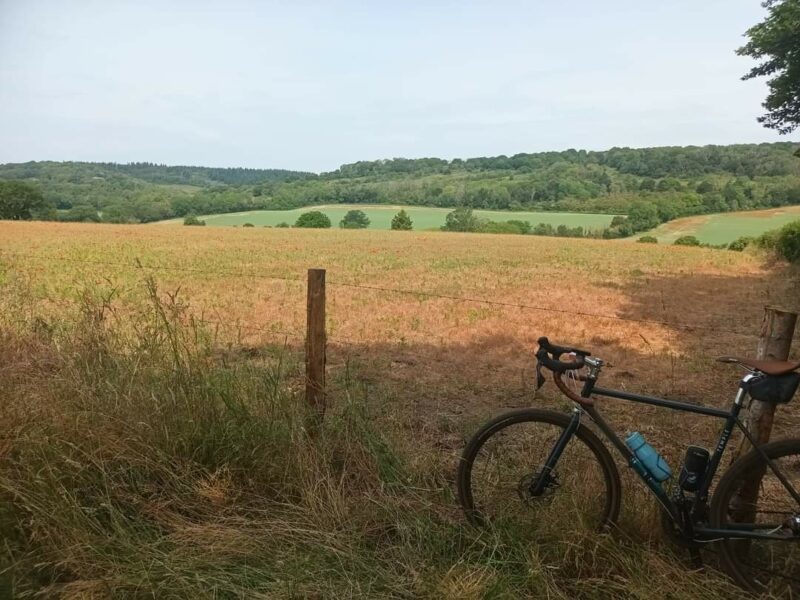 Mark Hancock.