Freewheeling Competition: 2011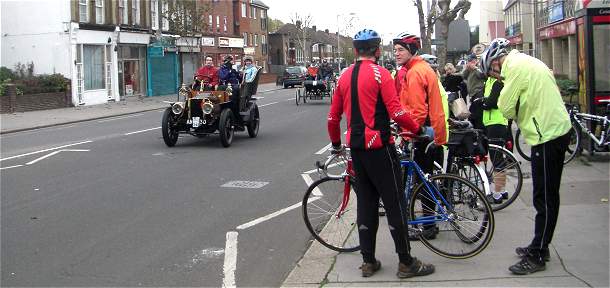 This year yet again the London to Brighton Veteran Car Rally was held in honour of our AGM and created a great backdrop to our usual start at the Shurguard Building. Some were even travelling as fast as us!

As we have to be back and ready for the 4pm meeting we forgo our regular Sunday Ride for a quick Freewheeling competition. We cycled via Kenley and down Caterham's infamous White Hill to Bletchingley and the start of the competition. Fifteen of us posed and fettled our steeds for the descent.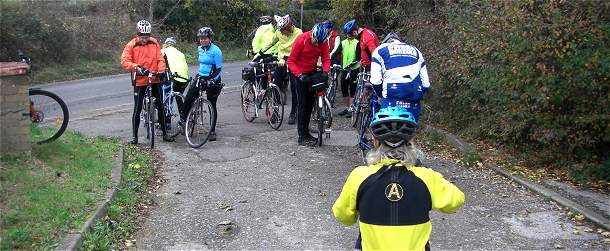 Brian appears to particulary active … just what is he up to?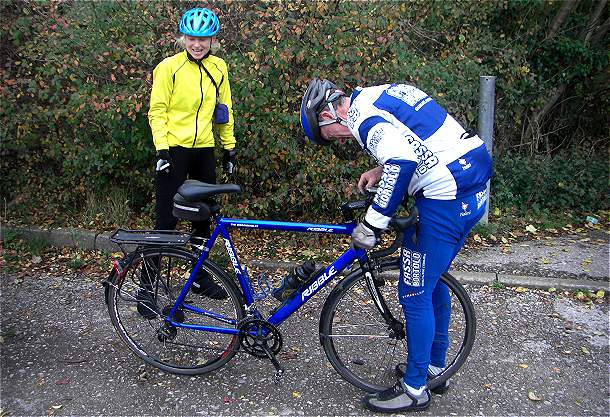 Des releases us one by one … was that a push?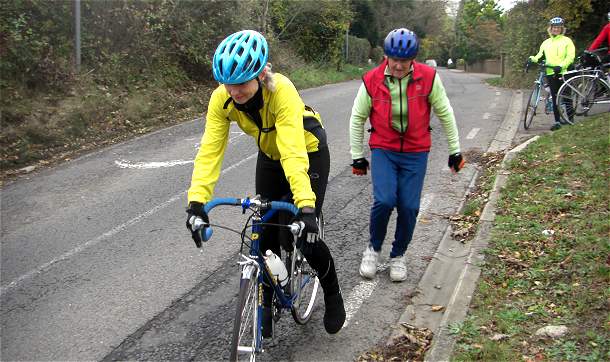 Austen's aerodynamic dome is deployed to maximum effect …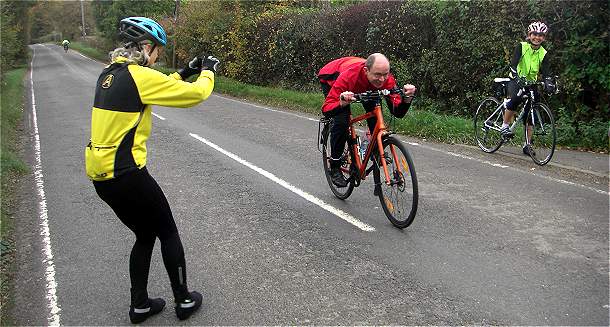 Des works the wobble to get over the hump …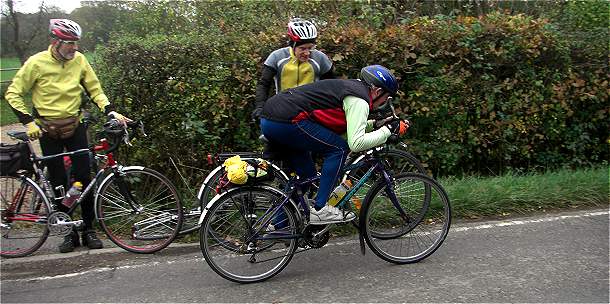 Our final lineup of winners with Brian seizing the silverware from last year's champion Jeremy with Julia taking the ladies prize.