Freewheeling Competition 2010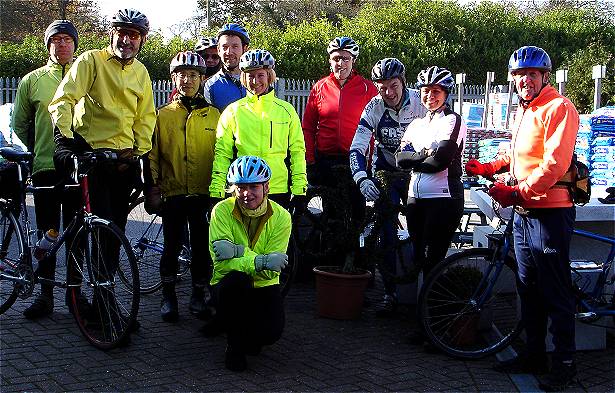 Time Trialling isn't everything. For some club members racing means maximum distance for the minimum effort. Or indeed no effort at all!
Once a year, on the morning of our AGM, the normal Sunday ride into the country is put aside for the fiercely fought freewheeling competition down the hills at Bletchingly. How far can you get without pedalling?
Club Captain Jeremy Hammond came a glorious first claiming superior weight advantage. The remainder employed various aerodynamic and gravity defying strategies as can be gleaned from the pictures below. There seems to be some doubt who came second and third before the meeting was adjourned to tea at Knights Garden Centre, Godstone.