Another Mountain to Climb
It is 5 years since I last climbed a mountain, and with Denise having organised some Anerley away days to Snowdonia and it's many mountains, I was reminded of my last mountainous, Anerley away days in sunny Spain. Or what we thought was going to be sunny Spain.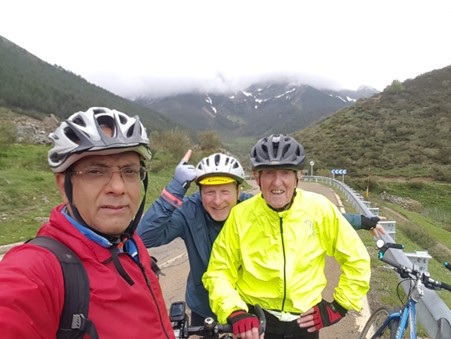 This year's visit to Snowdonia is at the end of May, which was about the same time of year as our Spanish trip to the Picos de Europa (The Peaks of Europe). I learnt a lesson on that trip, which was to prepare for the challenges of long climbs up mountain roads – something we don't get on our Surrey hills.
On our Spanish adventure, due to minimal mileage on the bike during the winter and early Spring, I just was not fit enough. I really suffered on the first long climb loaded down with our luggage. This was up to a mountain pass at an altitude of 5,270 feet. The higher we climbed, the colder and wetter it got. What a relief it was, after 28 kilometres of climbing, to reach this sign!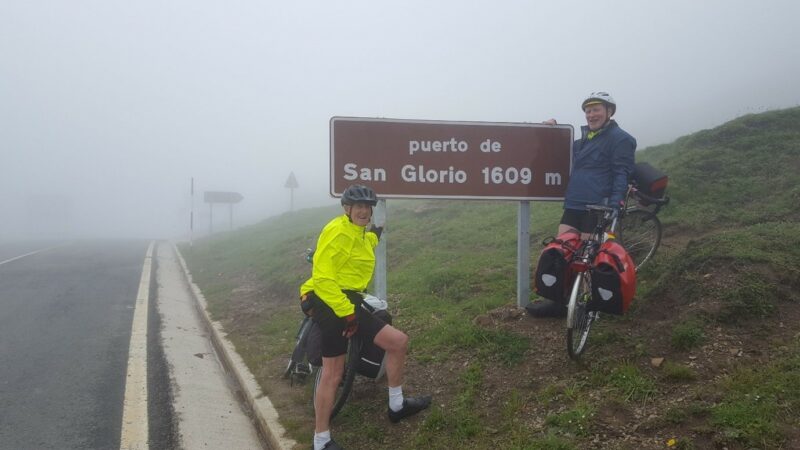 After that long climb up, we now had a long and very chilly down hill, which but for the mountain mist should have given us some spectacular views. As we got lower the mist began to clear and a mountain lodge came into view – a much welcomed stop where we could eat, drink and try to get warm.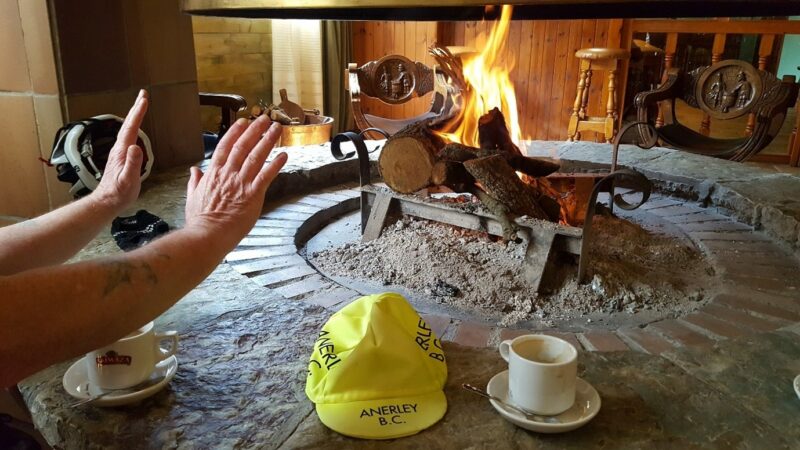 The mountain lodge originated as a hunters lodge but now catered mainly for mountain bikers and hikers. But there are still brown bears in this mountainous and forested fastness. And of course you will recognise John Dadson, our fourth party member!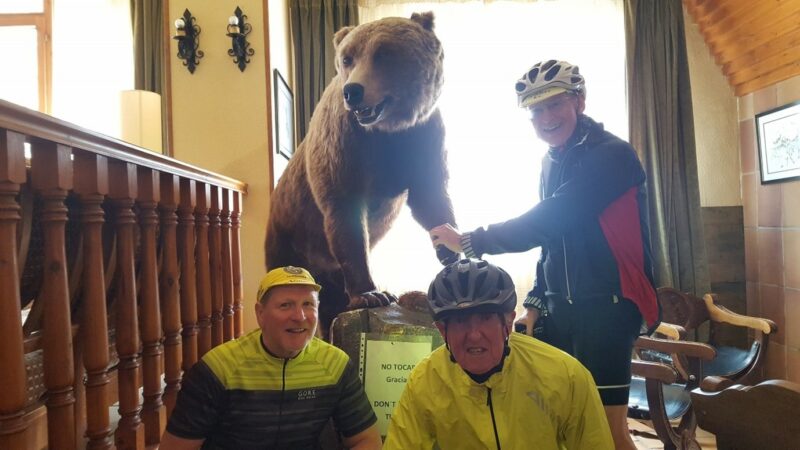 When we had wined and dined it was time to set off, but outside it was still very cold. It was going to be even colder on the long downhill to our over night stop. So some press ups as a bit of warm up exercise first!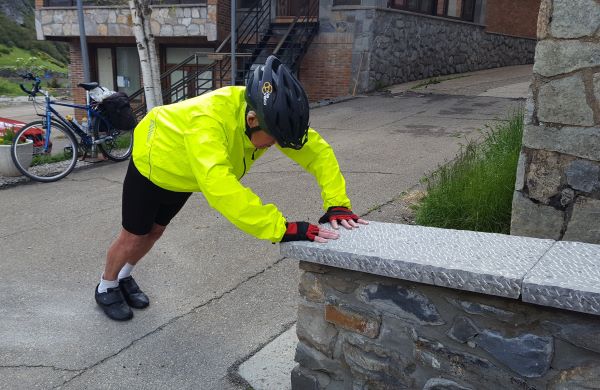 The destination for our overnight stop was at Riano down in a valley, beside a huge lake between mountains.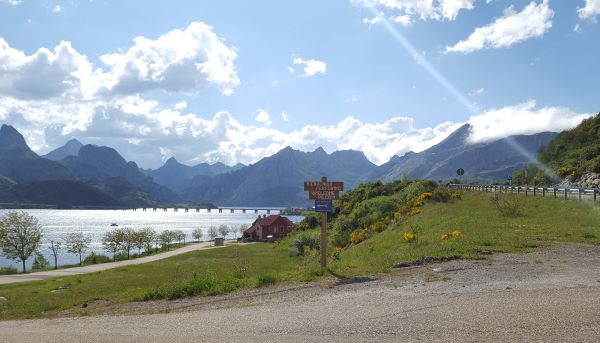 The next morning when it was time to leave on the next leg of our journey, we waved goodbye to our overnight hosts, with a back drop of mist rising off the blue waters of the lake and mountains rising above. But the sun was out and it was sunny and warm!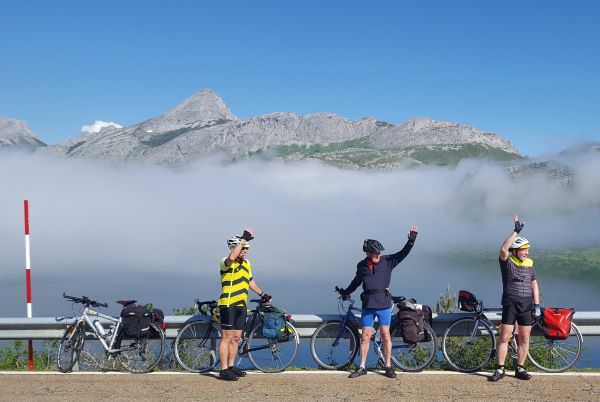 And then it was the next long climb, starting with the mountain pass at Ponton, which would at the end of this days ride, take us to the bottom of one of the most famous mountain stages of the Vuelta A Espana – the Spanish version of the Tour de France.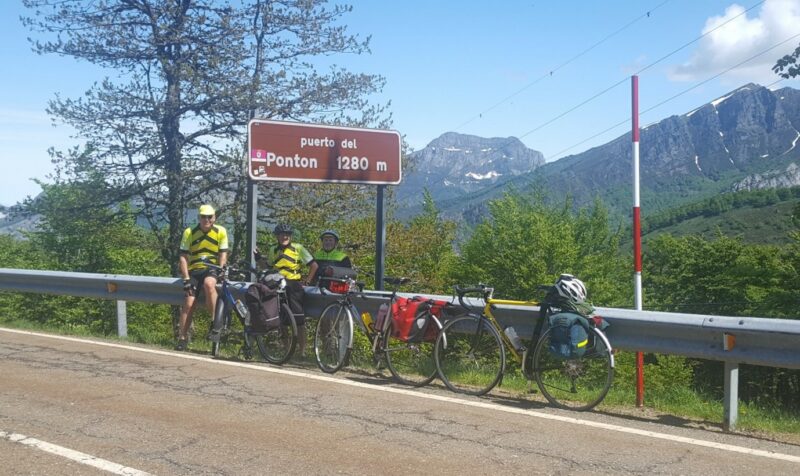 When, after a full day's ride we came to the small mountain township of Cangas de Onis we could see that we were nearly there, and Tom Tom had to go for a spin!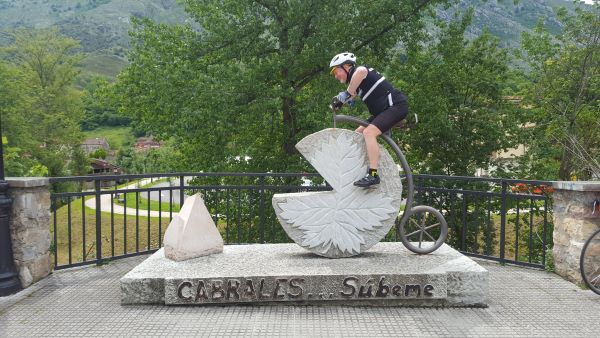 The next morning we set off in the sunshine to climb the last few miles up to the lakes of Covadonga at the top of this famous mountain climb. From there the 360 degree views were spectacular.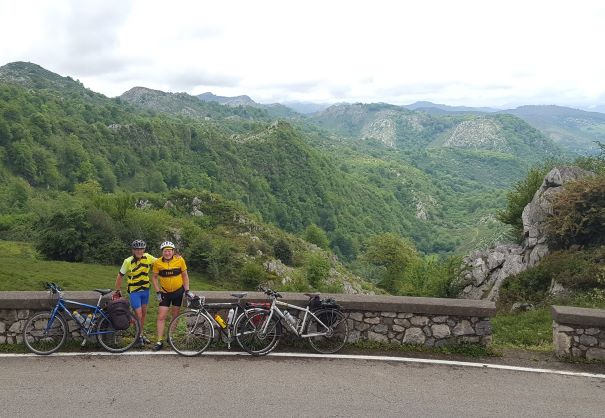 But unfortunately it soon started to rain so we headed for the visitor centre with it's welcoming tearoom, hoping that the rain would stop. Unfortunately not, so it was waterproofs on for the long downhill back to civilisation, where at the lower altitude it was back into warm sunshine.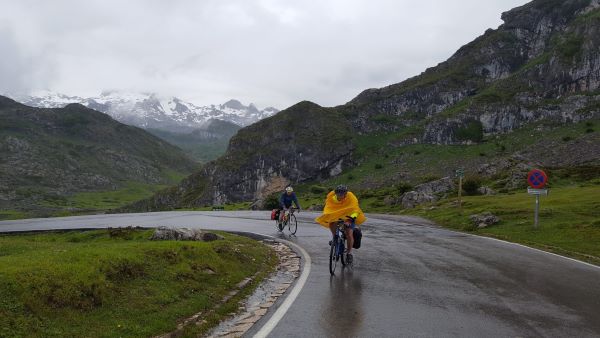 Six months later on 9th September 2018, our UK rider Simon Yates, finished in 3rd place at the Lakes of Covadonga, on his way to being the overall winner of that year's Vuelta A Espana.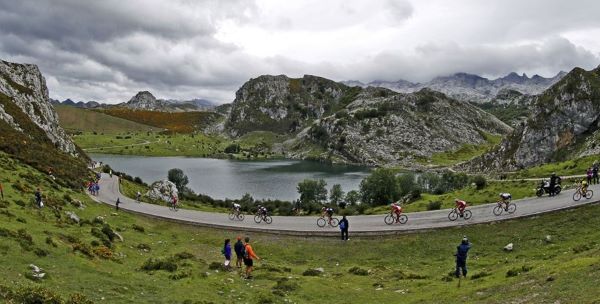 Having achieved our objective of the climb up to the lakes of Covadonga, we spent the next few days enjoying the some of the tourist spots in that part of northern Spain as we headed back down to the coast with it's scenic, rocky bays and sandy beaches. But we had one last, pre-arranged fixture – a meet up with our current Anerley Club Captain – Peter Roberts.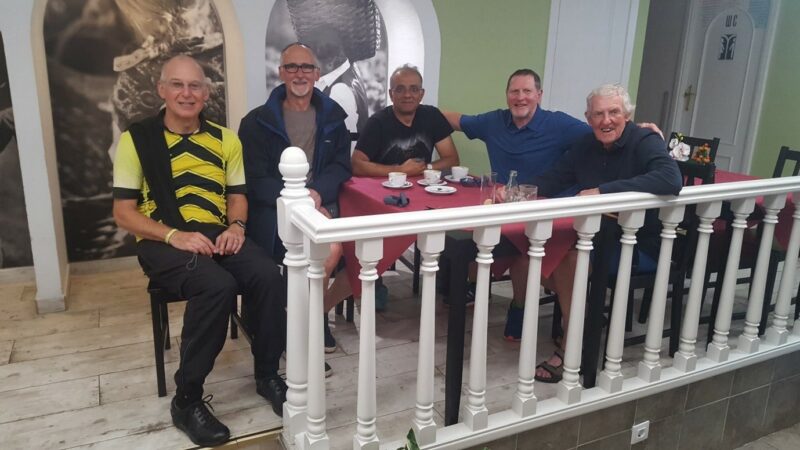 Peter had that evening just arrived on the evening ferry at Santander for a Spanish holiday, and us four were taking the same ferry the next day as it sailed back to Portsmouth. So a great opportunity for us all to meet up for an evening meal in Santander.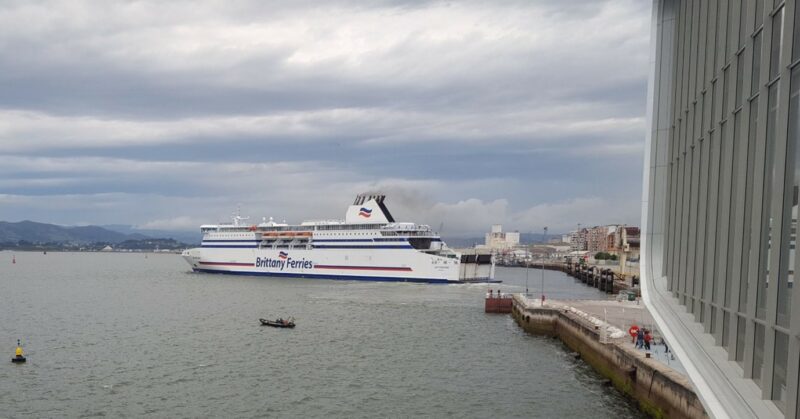 But a lesson learnt. This winter has been long and cold – we have even had snow! The Anerley Ride Register has shown unusually little activity, including many cancelled rides due to weather conditions. All conducive to a loss of last summer's fitness. Now that we are into March. I for one will be hitting the hills to prepare for my next mountain to climb – Snowdon!
Des.