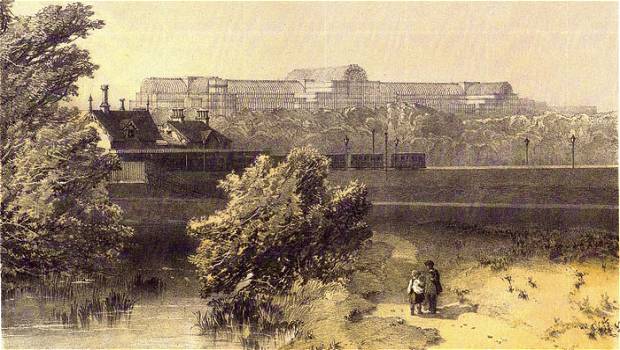 According to Wikipedia in 1827, a Scottish silk manufacturor named William Sanderson bought land on the former Penge Common, he built the first house in the area, which he named "Anerly", a Scottish word meaning "solitary" or "only", and the road subsequently became known as Anerley Road, also giving the name to the surrounding area. William Sanderson's name is the first to appear in the first rate book, dated 18 June 1827, now held in the Anerley Town Hall.
Anerley Gardens opened in 1841, and provided entertainment to the growing 19th century leisure industry. With the new medium of rail travel and boasting its own station, Anerley become a desirable social venue. With regular dances, a boating lake, the Anerley Hotel (now the site of the Anerley Arms), Swiss cottage, Maze, or just to enjoy the "tranquil" gardens. The Gardens closed in 1868, from competition from the nearby The Crystal Palace.
Anerley's most famous resident (apart from the Bicycle Club) was Thomas Crapper of water closet and ballcock fame who lived there from 1897 until his final flush in 1910.
The picture above is of the Crystal Palace as seen from Anerley Gardens. Below the railway station in 1900.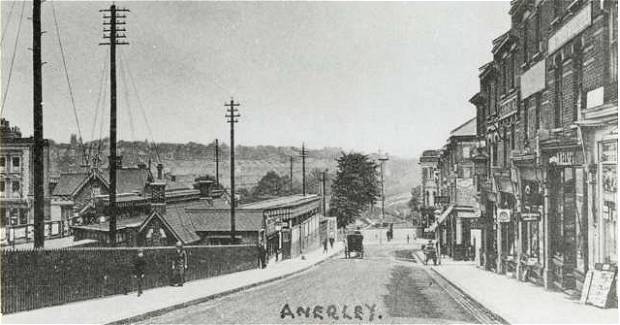 The Anerley Bicycle Club began its regular Saturday rides from the Robin Hood Pub at the junction of Croydon Road and Elmers End Road. The pub was demolished around 2005. The Club's start has now moved 6 miles south to Purley Oaks see here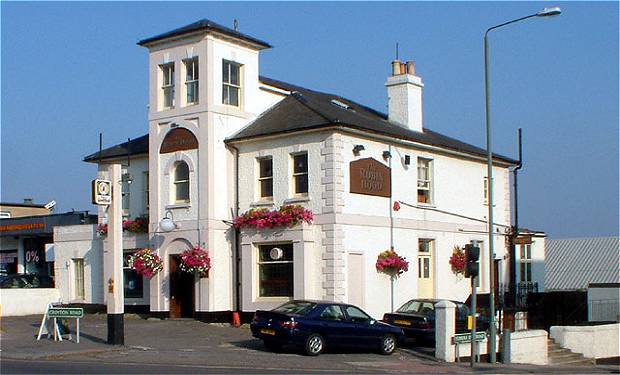 Robin Hood picture copyright Philip Talmage and licensed for reuse under the Creative Commons Licence
The Robin Hood demolished: