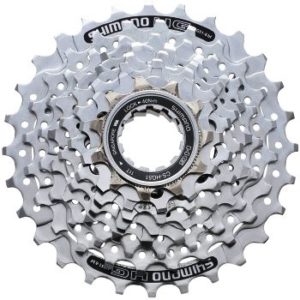 Getting ready for a tour includes checking over the bikes, fettling and fine tuning.
As you get older hills get steeper, or at least they seem to!
So in anticipation of the mountains of Spain with loaded bikes, I decided that it might be wise to opt for lower gearing.
I swopped the road cassette with its 26 tooth largest sprocket for a mountain bike one with 32 teeth.  This provides the equivalence of at least one lower gear.
It also requires a longer chain, a chain tool to cut the new chain to length, and a chain whip and splined remover to get the old cassette off and the new one on.
 
During this bit of mechanicing I noticed that my rear wheel was out of true, enough in one spot for the rim to rub on the brake blocks.  Friction is the last thing we want as it absorbs power.
Truing a wheel is an art, and requires expertise.  And I don't know anyone with more knowledge and expertise, when it comes to bikes, than John T!
So a quick phone call to John, and he was only too pleased to get his hands dirty and to weave his magic on my wobbly wheel.  And in less time than it has taken to type these words it was done.  This is the master at work.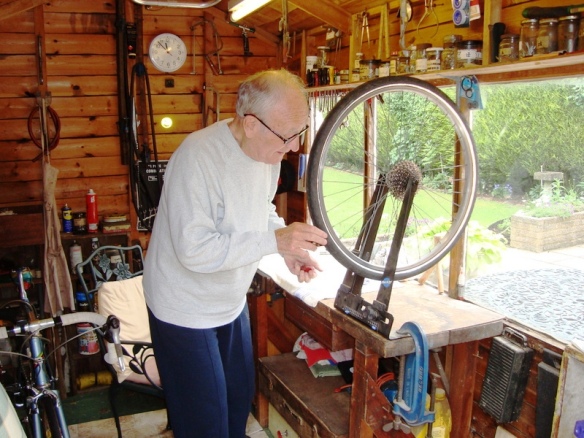 Then his enthusiasm bursting through, he couldn't wait to pass his eye over my gears.  A tweak here, a tweak there, and perfection!  No jumping chain or missed gears now!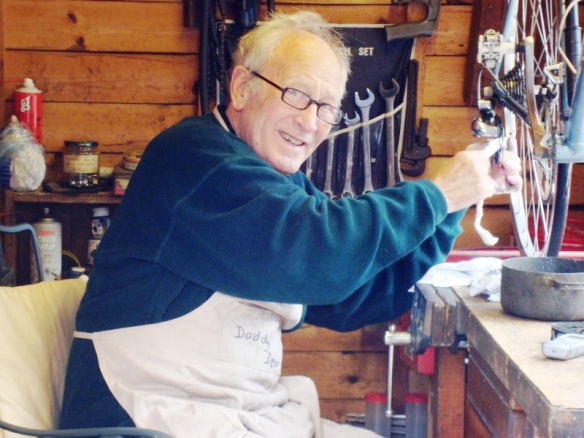 And then it was time for tea.  It always is at Meike's!   And time to catch up on all the news.  John's Saturday bike rides at the arena carry on progressing.  With the winter's chill now being replaced by the occasional sunny day, he is now able to get in more laps and enjoying ever one of them.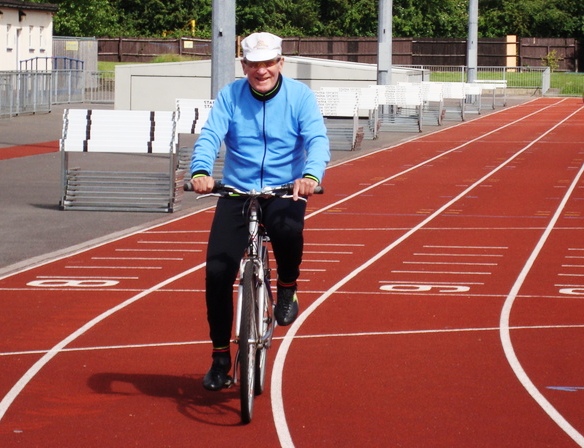 Now don't tell him that I told you, but if you ask him nicely I am sure that he will work a bit of magic on your bike.
 I could see the gleam in his eyes when he did mine, and you all know how much he loves to tinker with bikes!