Tuesday Ride to the Toby Carvery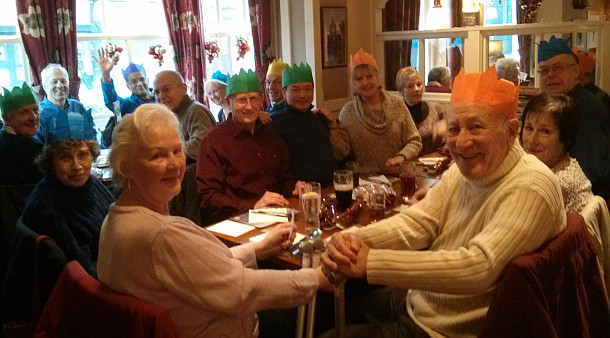 Twenty cyclists arrived but no bicycles!
Sandra had organised the annual shindig for the Tuesdays though a few Thursday and Sunday interlopers crept in. Drink was drunk, food was more of a problem – or rather mountain that we gallantly climbed. Just how many vegetables can one get on a plate? The meat was very fine too only matched by the company.
All finished off with ice cream or christmas pud. Though there were a few who had both.