Tuesday Ride: 4th May 2015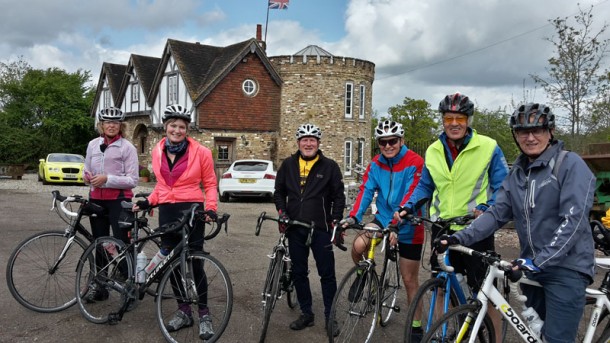 A very windy day saw us riding through Farthing Downs to Nutfield and onto Waitrose in Horley.
As we made our way through Salfords we took a detour to Honeycrock Farm to see the amazing Castle built by a Mr Robert Fidler under a pile of haystacks. Mr Fidler has around 80 days left to demolish his home or go to gaol.
There was a lot of tutting and the sound of in drawn breaths as we ignored two road signs – a no left turn and a no cycling.
We headed home via Meath Green Road (ignoring a no entry sign to the annoyance of a shouting motorist).
All in all a lovely ride and only three traffic offences.