Tuesday Ride: 29th August 2017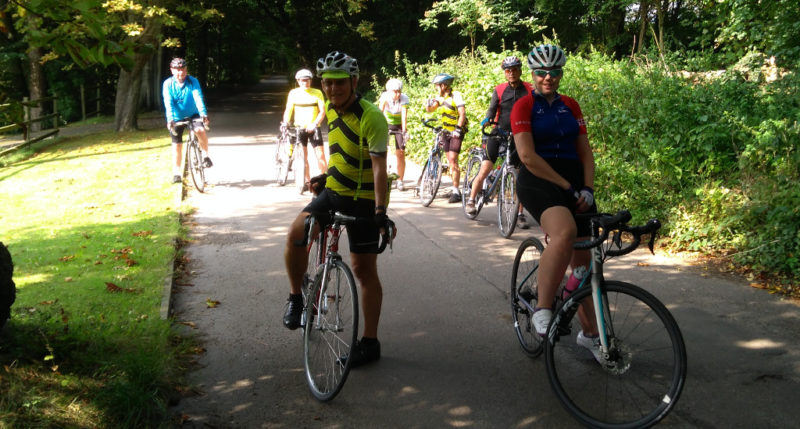 My chance to lead the ten o'clockers. Given the times I've given our capt'n grief on taking us up Beddlestead Lane – when it comes to it on a fine day I saw his point that the alternate and easier Limpsfield Road up Botley Hill is just too busy with a road surface that, thanks to BT, makes the lunar surface more desirable.
Having cracked that we avoided the usual Tatsfield route and took the tree studded Chestnut Avenue to Hawley's Corner. The crew (above) paused while I took a photo of 'Mole End':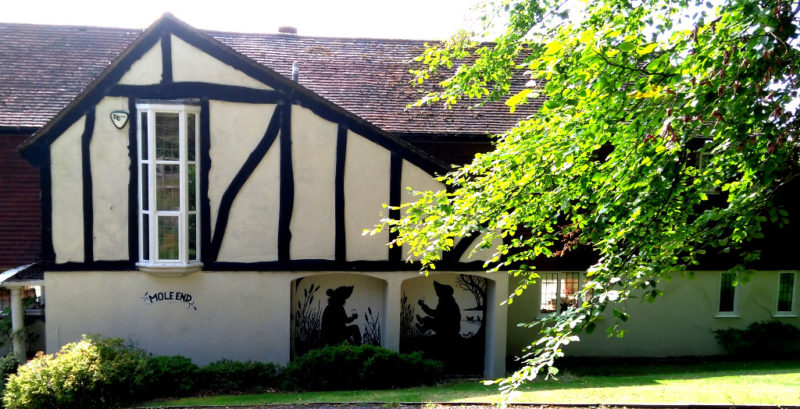 We don't go this way very often because of the road surface. But it is now perfect until the last 300/400 yards and that although untarmacced has been de-potholed. On we went for a perfect ride to Lullingstone. Well except at Halstead I followed the main road instead of forking right here:
A minor deviation finally swooping down to meet Pete R's Team 'A' who had established Base Canp and stayed around long enough to have a long friendly chat – and to hear more about Frank's air ambulanced encounter with a hawthorn hedge the week before. Sorry I forgot to take any pictures of the actual picnic!
The return home was along Pilgrim's Way. I decided we should cut out the bottom of Clarkes Lane by continuing and going up Rectory Lane instead. However the bad gods were watching and the 'B' leader had a 'B' puncture on the turn. Hope the rest found their way back OK. Thanks to TomTom & Ricky for helping me fix it.
39.62 miles @ 12.04 mph
Download