Tuesday Ride: 28th November 2017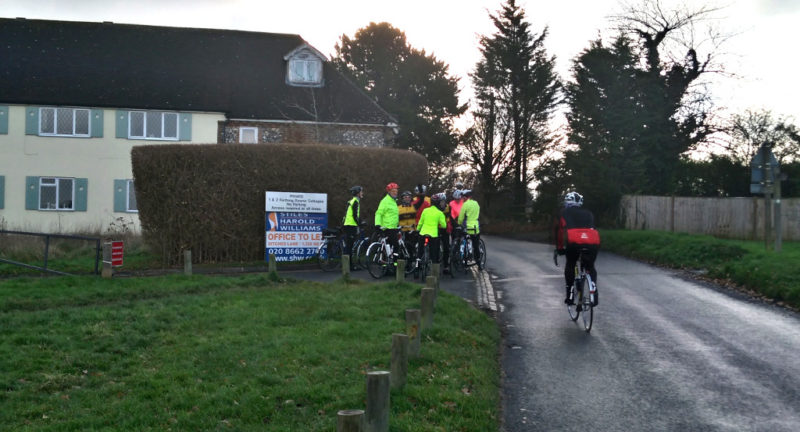 No 9:30 ride so despite a gloomy start we were thirteen at the gathering of the clans atop Farthing Down (above). By then the first gleams of blue sky and sun were casting their beams across to deepest Coulsdon. And Pete R led the thirteen south through Bletchingley where Tina repeated her fabulous freewheel tom once again, get over the hump.
By the time we got to Outwood the weather was glorious if a little cool: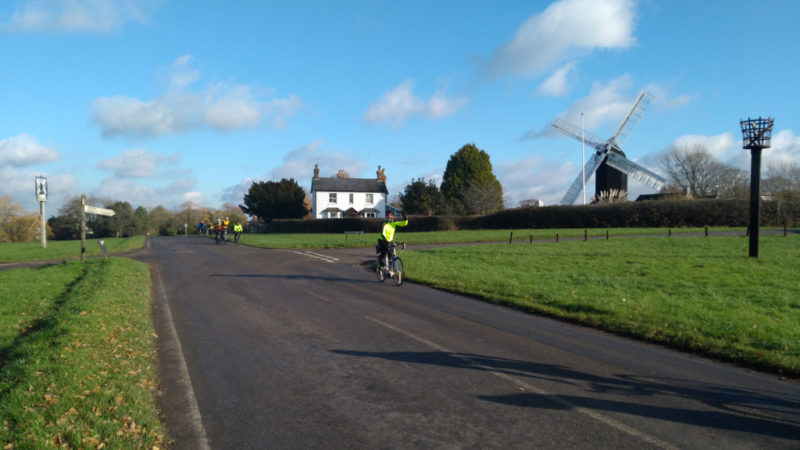 Taking the Copthorne variation we ascended to Tulley's Farm where both a grand marquee stood outside and Meike & John sat inside. We chose to join the latter: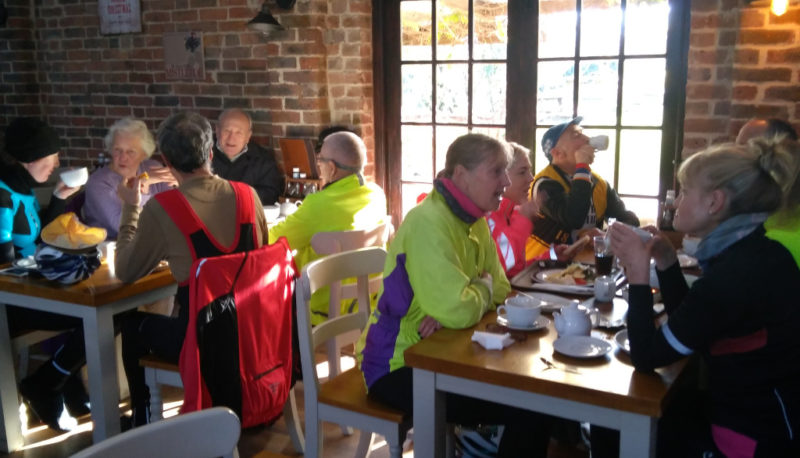 Back by a parallel route that brought us to Marden Park. 44.22 miles @ 12.33 mph. A decent long ride for the time of year.