Tuesday Ride: 26th March 2019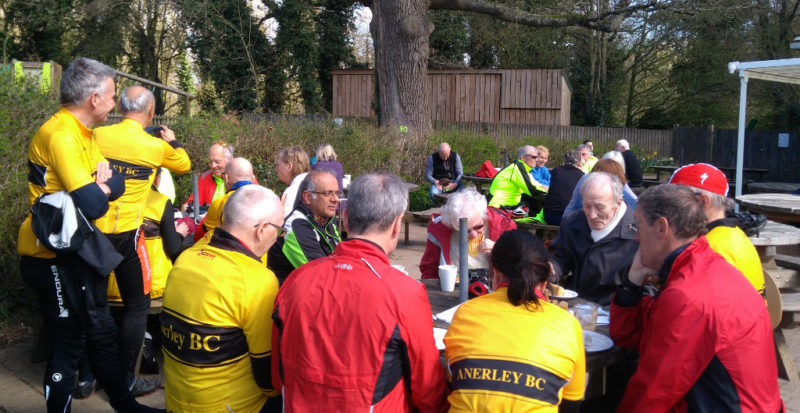 The 'B' team took a leisuely ride out to Lullingstone via a flydumped Pilgrims' Way to find the 'A' team plus Meike and John hadn't eaten all the cake!
We were joined by Bob the Builder in mufti – 'cos he has joined Anerley's elite band of the fallen. Two cracked ribs after an over the handlebar encounter last Sunday with an off-road bramble bush. Good news, the bike is OK. Bad news, the bush isn't.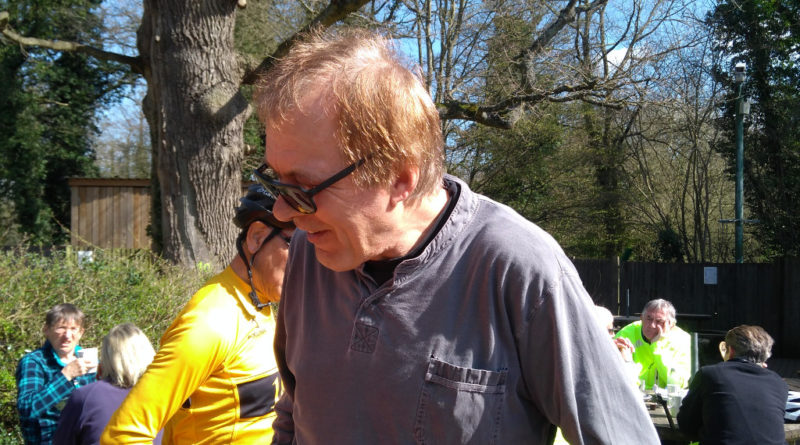 We were treated on the rreturn trip by ascending from Shoreham on the old Polehill just to please John D on his fixie. It was a bit of a struggle with another faller but young Sandra triumphed!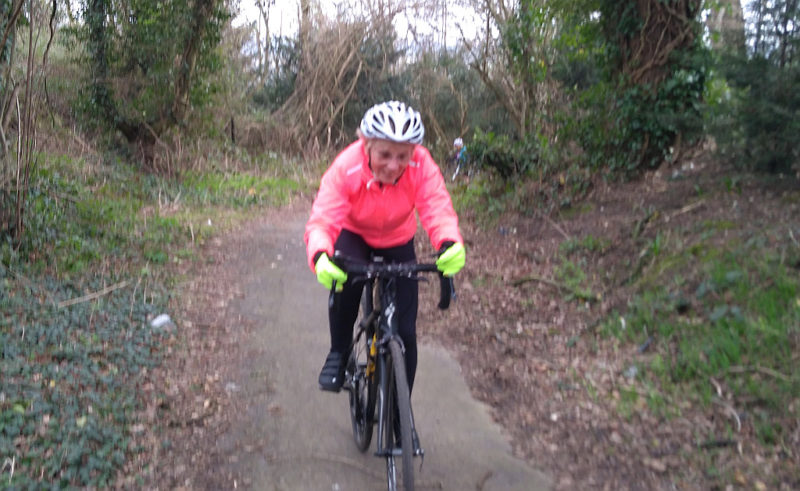 A second referendum was held on whether to Remain on the Tatsfield Road or Exit onto Chestnut Avenue. The exiters won and so ended a glorious ride of 39.04 miles @ 11.85 mph.