Tuesday Ride: 14th March 2017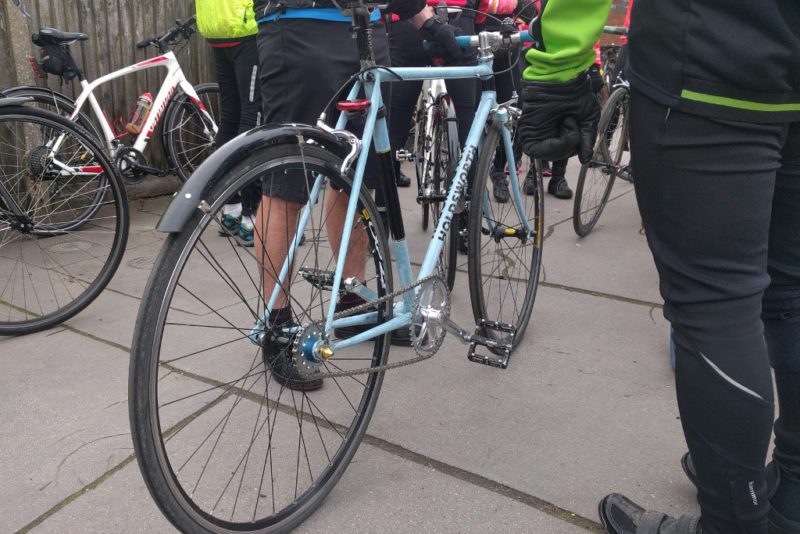 Twenty turned up for Tom's ride to Snowhill Garden Centre. Dave Go was elected to lead the second division riders on his new nafty blue single-speed (above).
We got lost, or rather the waymarker did so the glorious 'second' raced the traffic down the A22. We took a pause just before the Mormon Church roundabout and magically Tom's first division appeared from the left turn. Dave Go set off in hot pursuit only to grind to a halt within 5 yards as his right hand pedal flew off!
We recovered it before any heavy lorries could flatten it. We looked at the other pedal which was almost unscrewed too. Which is strange as the blow up of the photo above at the the start shows both pedals apparently fully screwed in and flush with the crank.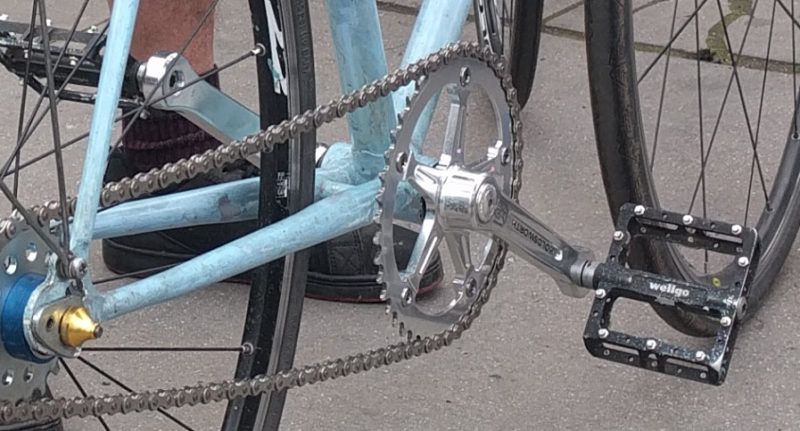 Too much backpeddling?
Bolted back up we rejoined the main group plus Meike & John at the Garden Centre. A rather nice touch was her old bike has a new home and rider (below).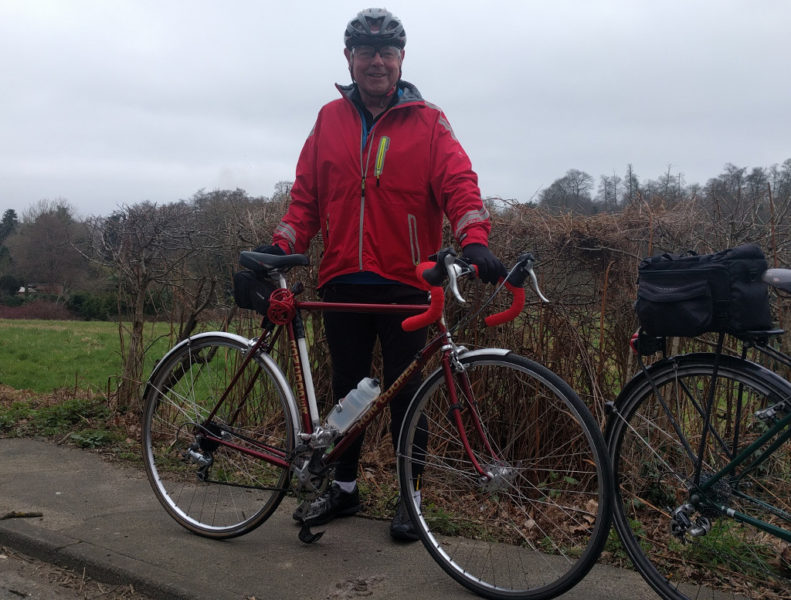 Back through Outwood and the dreadful long climb to Nutfield where at least the top came as a relief …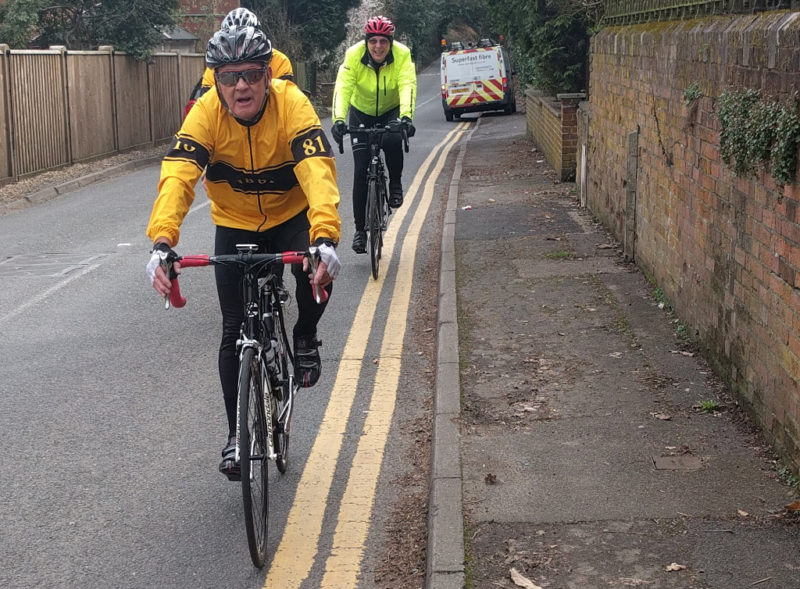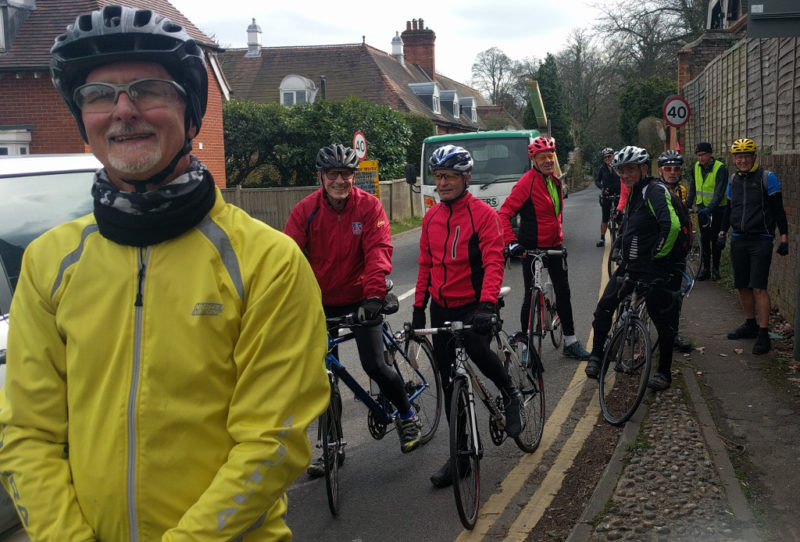 Then sweeping down to Merstham, the A23 gap and home: About 35 miles at a moving average of 12.79 mph.
Download