Thursday Ride: 10th September 2015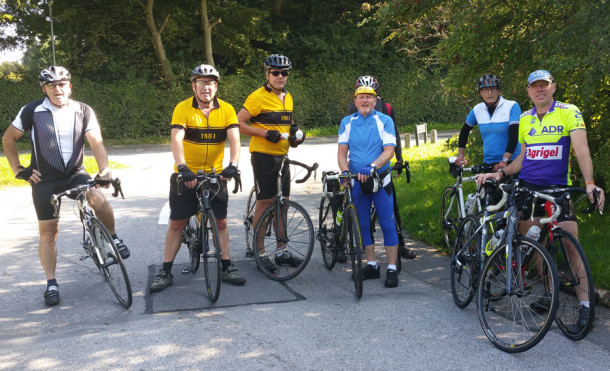 The Thursday run saw eight riders who were treated to some excellent weather and a great choice of route by Mark.
Out through Chipstead valley to Kingswood and then onto Mickelham ( not via Box hill that was saved for later). Then it was up Ranmore Common. The climb was worth the effort as we were rewarded with a fabulous view and an enjoyable downhill cruise into Denbies for tea where we were joined by John and Meike.
Then it was up Box Hill where a bit of competition between Mark, David and Cam led to some PB times.
Finally back through Kingswood with a fast run down Chipstead valley. 35 miles in total.