Tom Vaz and I took a direct route, via Headley Common and Little Switzerland, to the tea stop at Denbies. We waited a few minutes until the rest of the club's riders appeared. By the time I had my camera focused for that David Bailey moment, they had passed me by. But I did get a great picture of someone's rear end. But whose?
Please do put your guesses in the Comments box below, at least that will prove that at least some of your read my literary works!
But Tom saved the day with a full frontal.
Denbies have not yet realised that there is a credit crunch on, so after a relaxing 45 minutes of social chatter, with purses and pockets empty it was decide by pecuniary consent to forgo the pub lunch stop at Newdigate.  Instead we headed, via Pixham to Brockham, taking the old coach road which leads from the A25, passes through the golf course to come out by the  little bridge over the stream in Tanners Hill.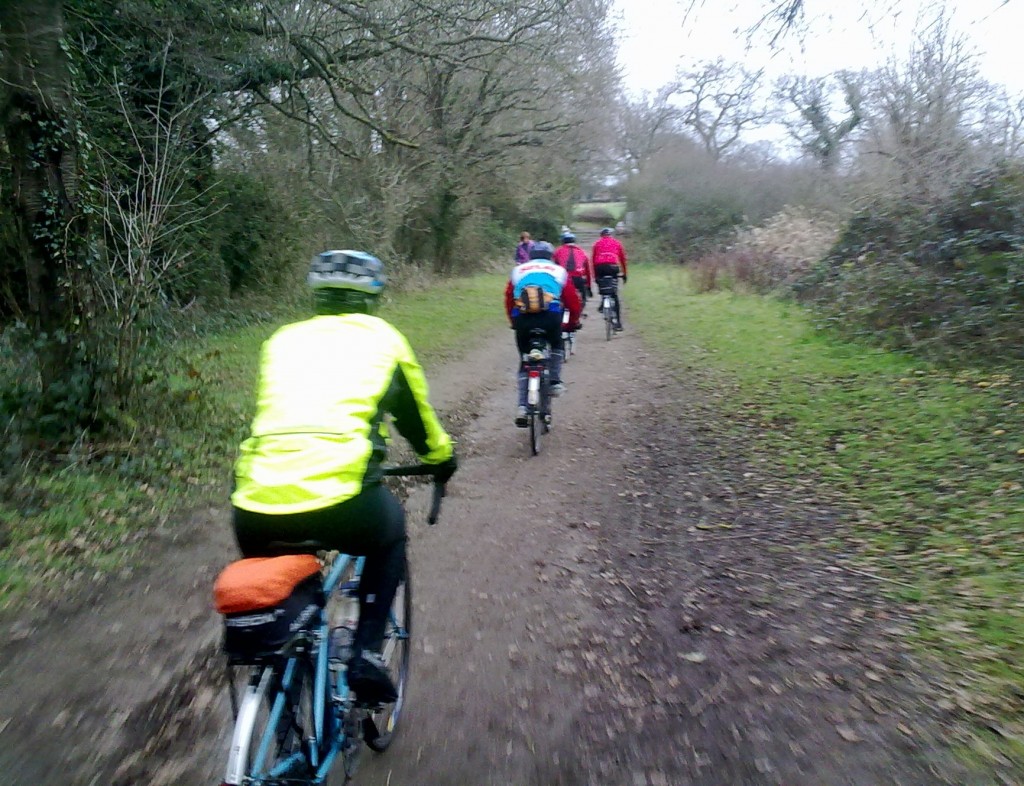 More backsides and a touch of rough stuff on the old coach road!
I doubt that the others realised, that over on their left and standing against an escarpment overlooking the River Mole, were the ruinous remains of  Betchworth Castle. This was originally an 11th century (Norman) earthwork fortress, founded by Richard fitz Gilbert. Later, in 1377, Sir John Fitzalan, Marshal of England, further fortified it as a stone built castle. Now alas it is just a ruin.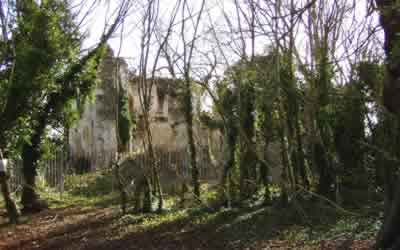 In case you are confused, Betchworth Castle is at Brockham, so from Brockham we now cycled on to Betchworth!
As we approached the short sharp climb of Trumpet Hill which leads up to Reigate Common, Ewa and I were as usual in les lanternes rouges position.  Here, I heard some one greeting Ewa by name.  In my bike mirror a saw a roady in anonymous dark clothing.  As he streaked past I caught a glimpse of a long forgotten (but now remembered!) face, Mark Hancock.
Circa 1990 Mark was a member of the Anerley, a competitive member who rode time trials in our club colours, and who although no longer riding with us, does read our web site jottings.  
So hello Mark!  Was that a new bike that Santa brought? It was certainly not the one you rode in the 1990s. Different colour, alloy not steel, etc.  Whilst you have not forgotten the lovely Ewa, I doubt that you remember me!  So just in case our paths should cross on another Sunday ride, this is what my rear end looked like today as you sped by!  La lanterne rouge, a la gauche.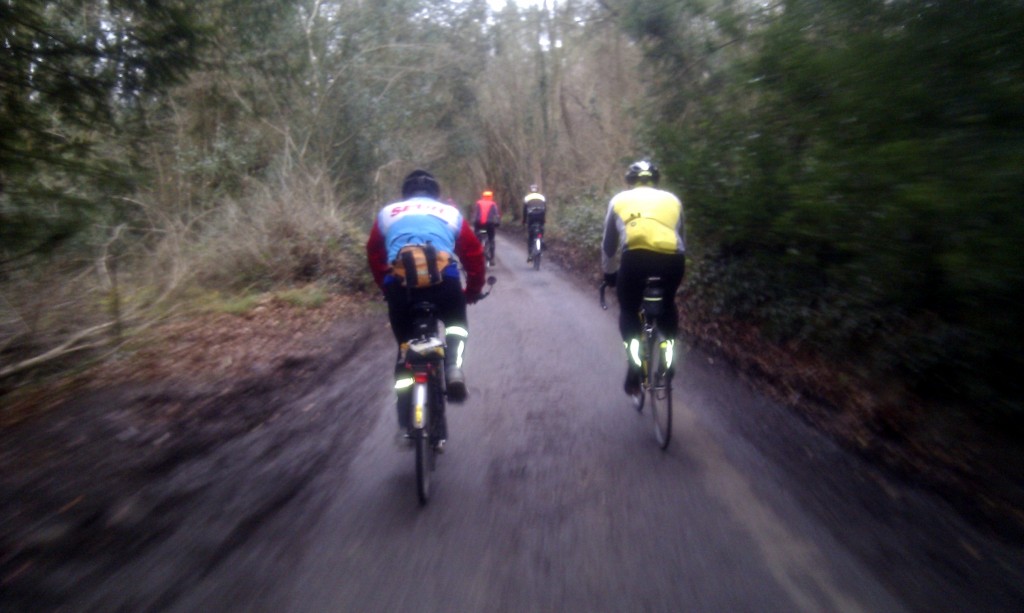 So that's it for another week, except for those who are joining the Tuesday Ride.  See you 10 0'clock at Tesco, Purley, for a ride  to Annie's at Leatherhead.