Sunday ride: 8th February 2015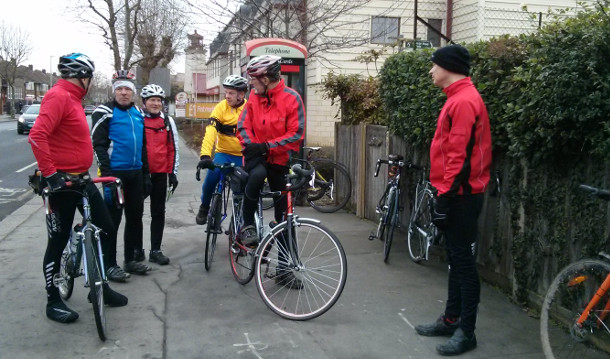 Just some of the multitude who turned out after a couple of weeks of freezing conditions. And a bike that had seen more mud than ice ..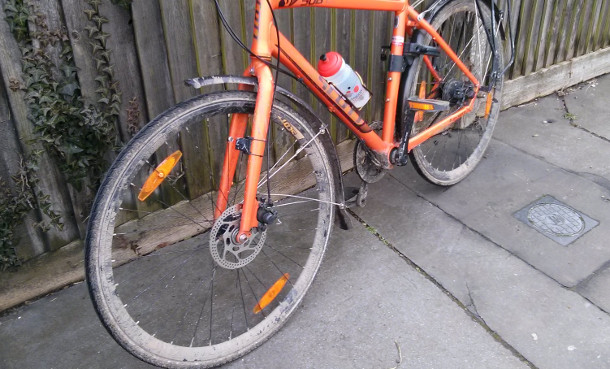 First target was Henfold Lakes for morning tea. As a warmer Jim led us up Portnalls where we lost a rider. Mark H had shed a couple of chain ring bolts with the third wobbling and a front dérailleur all over the place. Back down the hill and off to the nearest bike shop. Having shed both bike and lycra Mark caught up with us at Henfold Lakes with the aid of his Mini.
Here it is with his two friends Campagnolo and Pinarello, oh wait …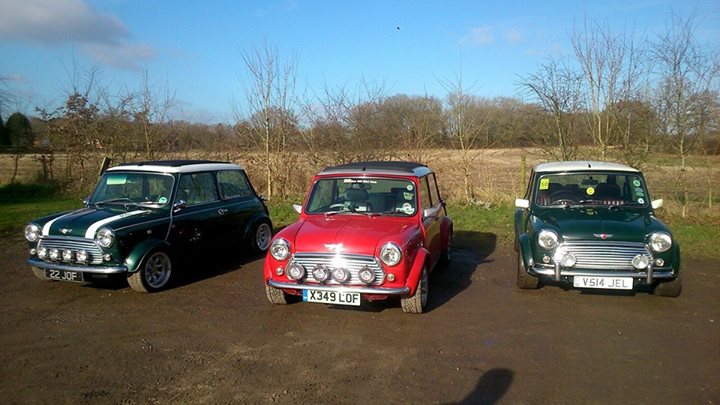 (Mark adds these cars are all late rover coopers mine is the last limited edition made its a 1999 john cooper le s works,the red one is robs 2000 john cooper sport made in the last year of classic minis,and the other green one is adams spi cooper think its a 1996 car,all the cars have tuned engines and can do over the ton).
By this time we had brilliant blue skies plus Jeremy and Ewa who had made their way individually. Indeed most Anerley bikes can probably find their way to this favourite watering hole with or without rider. This is the reward …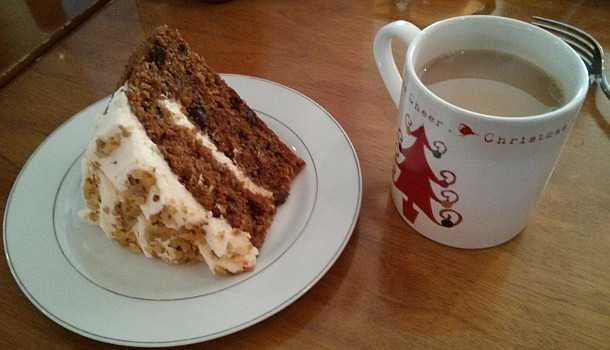 Back via Newdigate and Charlwood heading due east to Horley (next week's tea stop) over the M23 to Smallfield through Horne to the Jolly Farmers. Jolly price too – two pints of Sussex and crisps for just £8. thence through Blindley Heath and over Tilburstow and up through Marden Park. About 47 miles.