Sunday Ride: 5th August 2018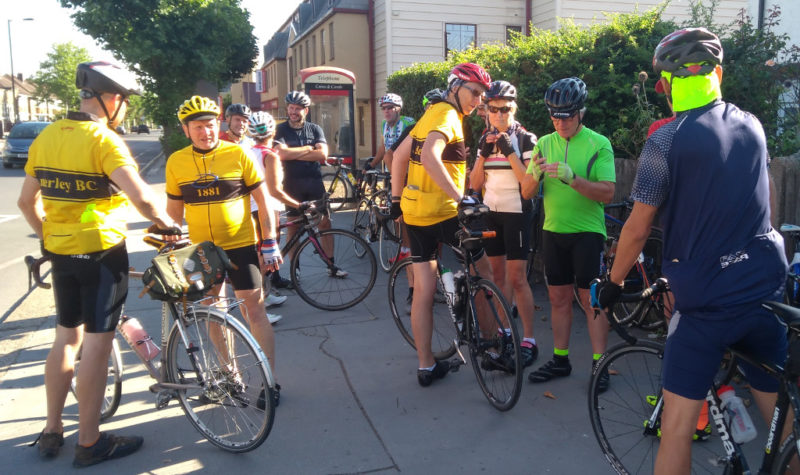 Tom was away. Jeremy had cancelled the previous Sunday ride because of weather. Hence today was a re-run to Knole Park and a new pub. A tough start too. Up Beddlestead and Ide Hill on a hot day.
No shade at Knole but a beautiful view of the roof. Pity they didn't down the old wall so we could see, and be seen, by the dear.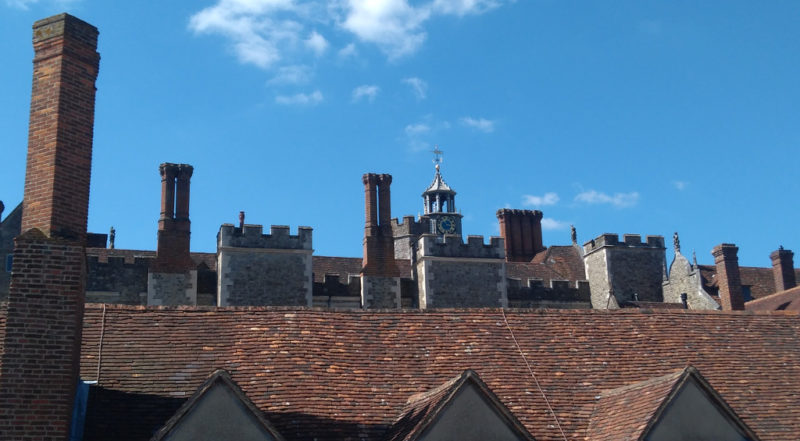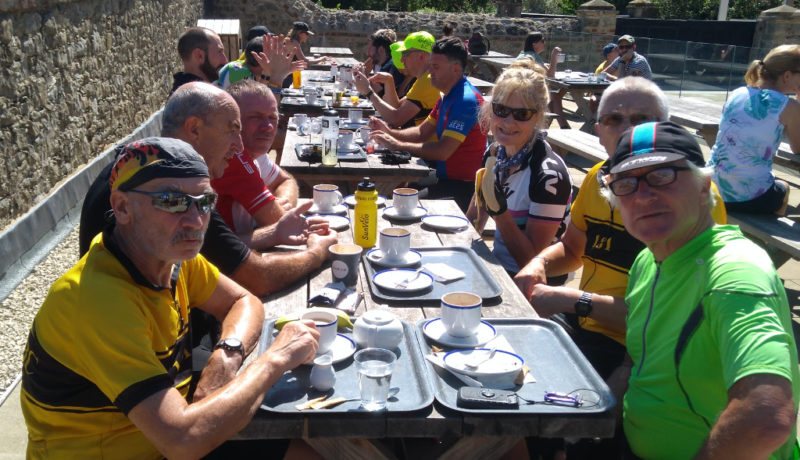 Then too The Greyhound at Charcott. And what a find! Just a simple country pub beautifully appointed, good and inexpensive beer, a BBQ and a garden. What else could one ask for?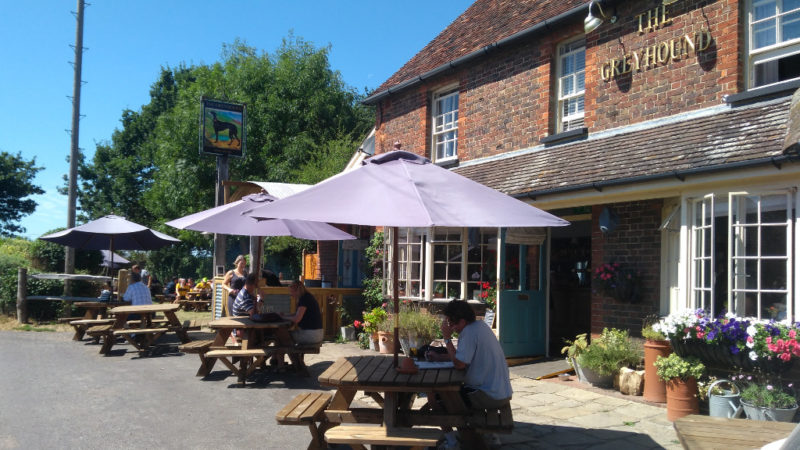 Maybe a pee? A pee to remember? I can't speak for the cows … but a bit surreal to pee into a milk churn …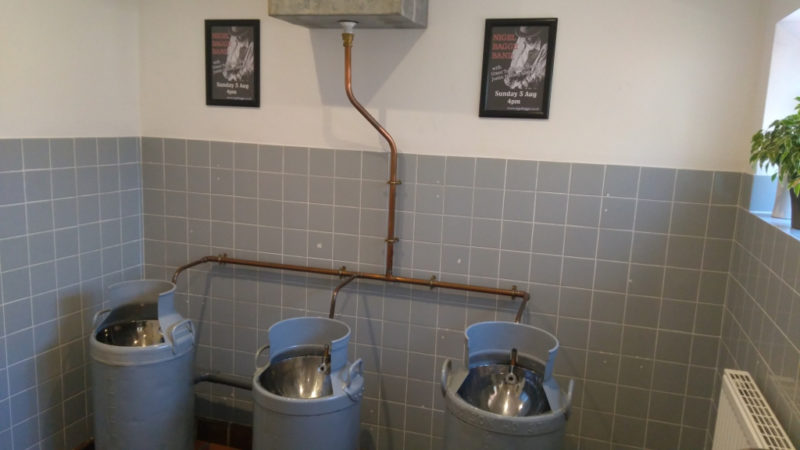 On the reurn there was a little nervousness as we approached Crockham Hill, but no, Jeremy was being kind, we swerved left for a toddle back through Marden Park. An absolutely spiffing ride on a glorious day with, perhaps, the Anerley 'Pub of the Year.
51.57 miles at 12.80 mph.
Download