Sunday Ride: 4th October 2015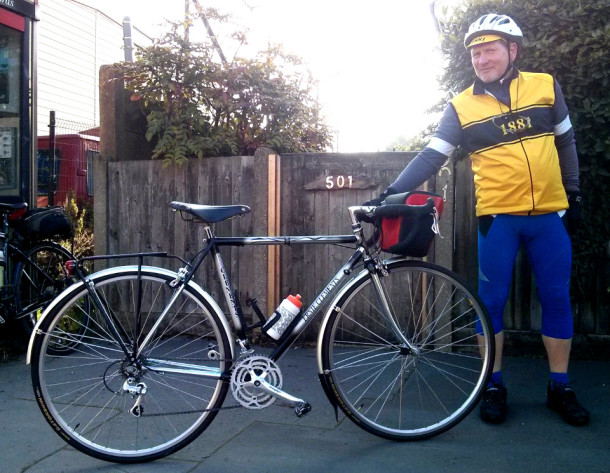 A beautiful, almost summer's day despite the shortening days as autumn and winter approach. Thom brought his gorgeous Ernie Clements out to play. All shiny and well polished. The detailing exquisite. And who was Ernie Clements? – A silver medallist at 1948 Summer Olympics in London, a great frame builder in his on right and later managed Falcon Cycles from the 1950s to 1970s. More here: https://en.wikipedia.org/wiki/Ernie_Clements.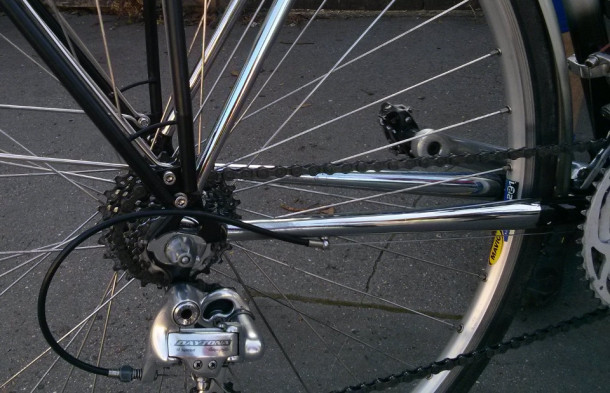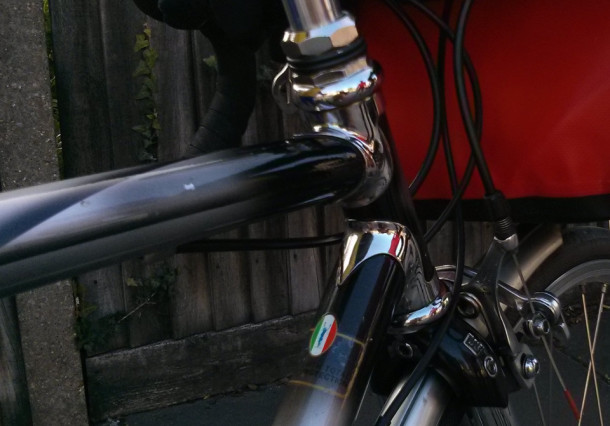 Shoreham Air Museum was the first destination. We took a diversion from the Limpsfield Road to sample our forthcoming hill climb of Beddlestead Lane. I did it in twelve minutes which isn't bad until Jeremy let on he did it in under ten and the first chunk was from more than a flying start froom the descent which won't be an option on the day.
Ewa was waiting at the top on Clarkes Lane. John & Meike were waiting at the destination. John was readying himself for a ride through Marden Park and looked extremely chuffed on having don a seventeen mile ride earlier in the week from Reigate to Tanhouse Farm. And feeling really good, rode back!
First is my photo of them fading into the glory that is Gold & Black. The second by Meike in retaliation!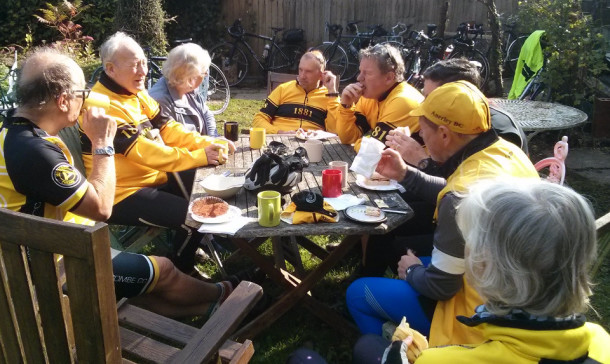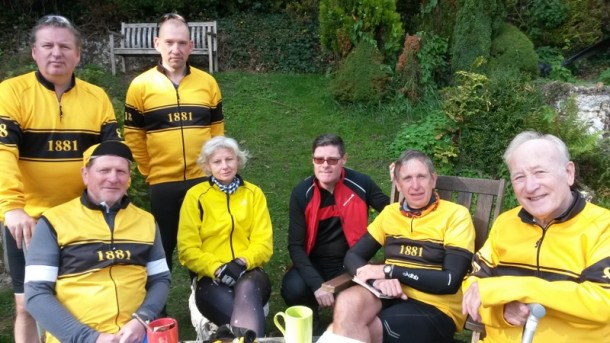 Four of us went on to The Chequers at Heaverham. Not too much was imbibed (honest!) which could explain the strain of guitar music from a field a few miles further. Quite surreal on such a beautiful day and for some a reminder on a summmer of peace, music and other substances back in 1967. This was, however, a very much twenty-first century YouTube video production promoting the combo.