Sunday Ride: 3rd December 2017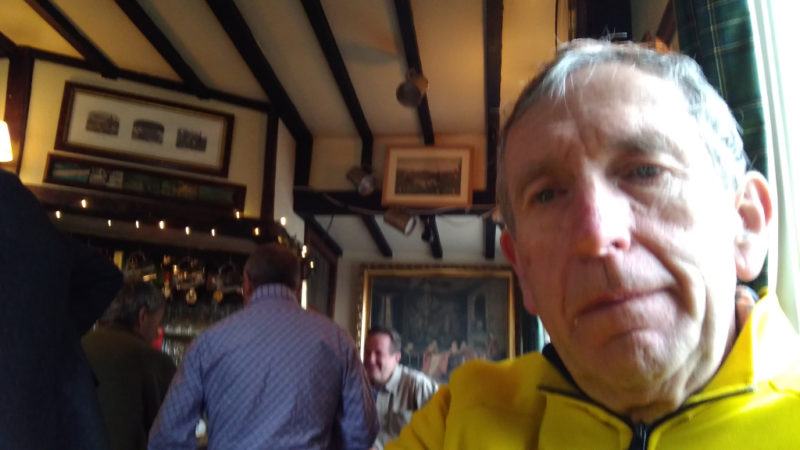 Tom was at camp – times were desperate and Stuart was deputed to lead the Sunday Ride. Reprising the route of his last leadership challenge to the Agora in East Grinstead and Red Lion at Turners Hill. A challenge that ended ignominiously losing half the ride in Lingfield and then crashing out on Wilderwick Road with a derailleur between his spokes.
How come, as the news hadn't been announced that the whole of the Anerley took fright and stayed at home? That's right only ONE person turned up to lead himself into deepest Sussex.
Well its hard to lose yourself – so no problem rolling up at East Grinstead's favourite greasy spoon – and this Christmas scene: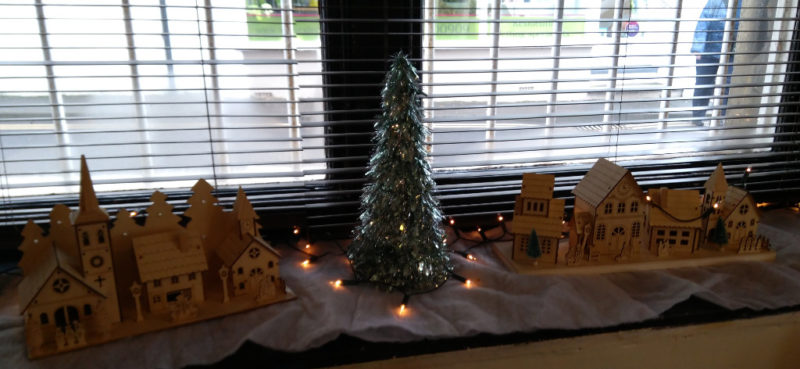 On, in tight formation, to Turners Hill arriving 10 minutes before opening time. One pint later on the road again to get back to Croydon by 2:30. Is that a record for a Sunday Ride of 48.27 miles @ 13.08 mph?