Sunday Ride: 27th September 2015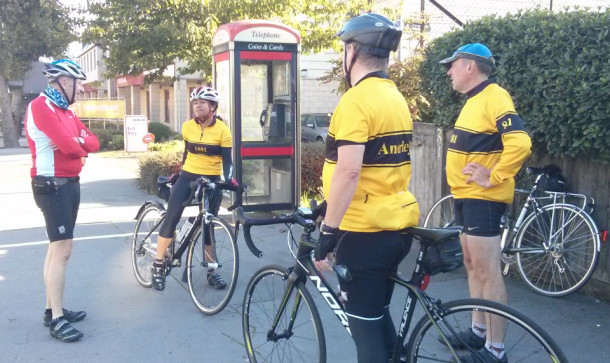 Another beautiful Sunday. Capt'n Jim's promise of Kentish mountains may have dissuaded some but off we went collecting Julia & Tom en route at Marden Park. We took a convoluted route to avoid much of the A25 towards Westerham here taking a break near Oxted …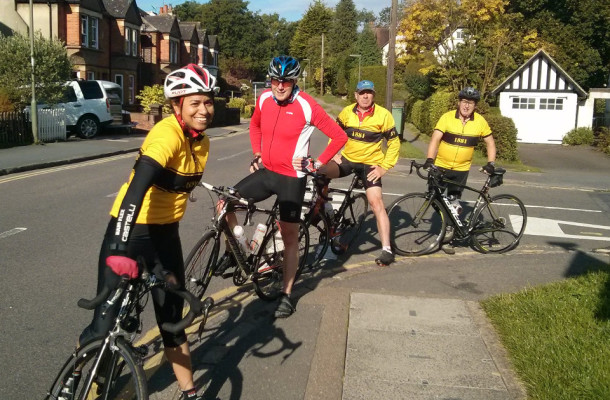 Then an easy route skirting the toughest hills. We hung a right to avoid Crookham Hill but not before another cyclist zipped past us after a very fast descent. And on that corner was two £20 notes – maybe sucked from that cyclist's rear pockets? That gift was used to give us a splendid tea at Four Elms. So thank you whoever you are.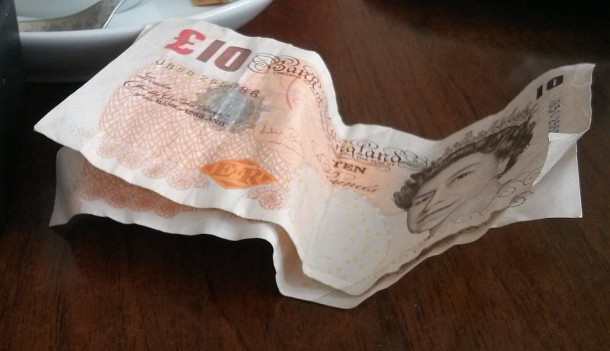 The success of our new Anerley strip gets one thinking that it is now our bikes that no longer fit into our golden black corporate image. Here in the Four Elms car park Pete demonstrates one of the co-ordinated contenders to replace our fleet of Roberts …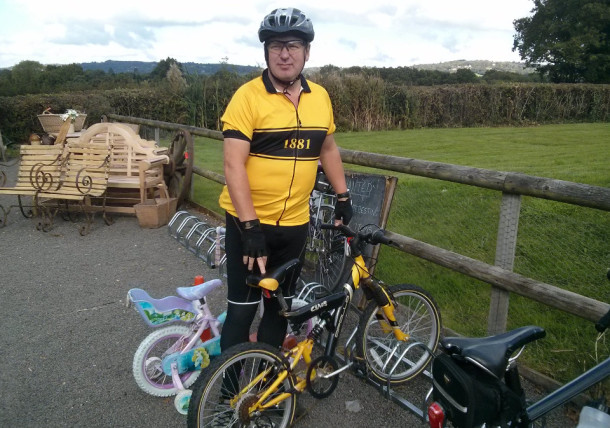 The sting was in the tail. If Ide Hill is a bit of a challenge the approach up York Hill is as evil as you can get 1:6 incline and a lot of it. Most managed to get up, a couple of us walked the final bit.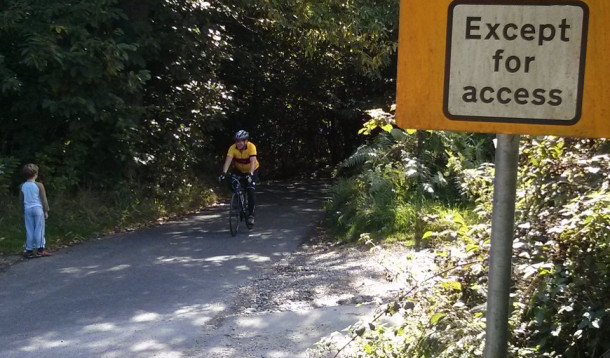 The Cock Inn was a welcome relief and a lot more welcoming under its new management. Nice to see this classic Beamer turn up. Wonder if that can do York Hill?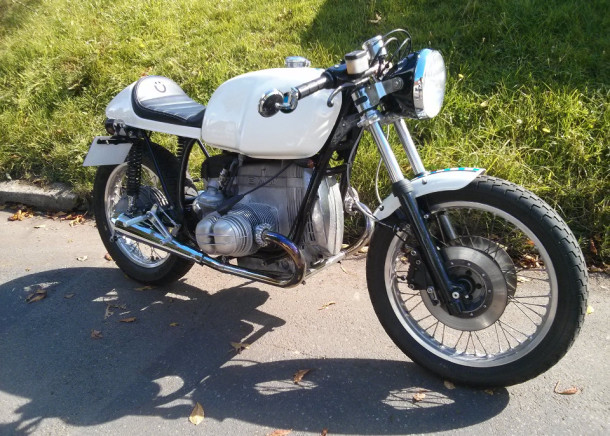 Ignore the mileage on the map. It stopped recording with a flat battery near Clackett Lane.