Sunday Ride: 25th June 2017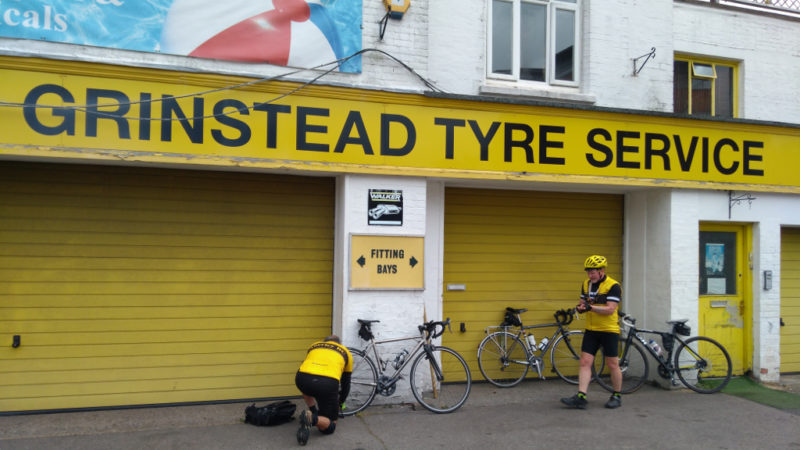 Around a dozen of us set off on a 60 miler to Pooh Corner at Hartfield. We took a traditional route to East Grinstead where Tom went a bit soft in his rear. A usefully named forecourt in appropriate colours (above) provided a refuge to get himself pumped up for more action.
In order to pack in the miles we set off in the opposite direction towards Sharpthorne before hanging a left to Wych Cross and some some draw-dropping views from the ridge back to the North Downs. Thence a really, really glorious descent and then a quick unscheduled diversion that took us through some stunning lanes – and a ford (see George's video at the bottomm of this page).
Pooh Corner was even more delightful than ever. Enormous belly bulging cake, proper cups, tea pots at a bargain price. If only they had more than one loo!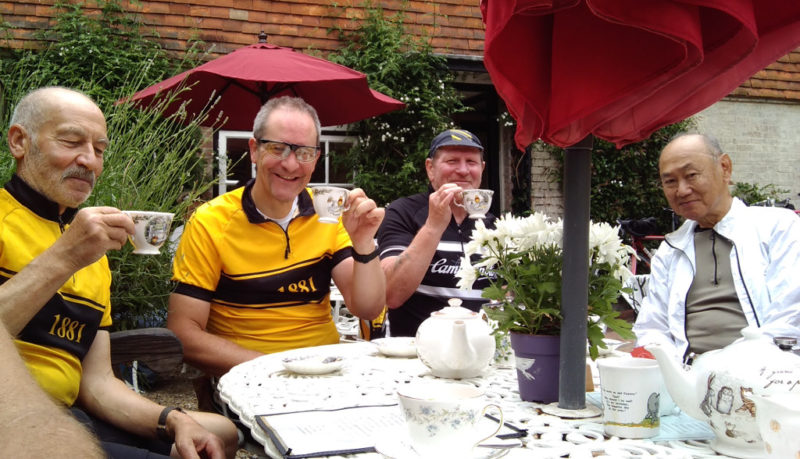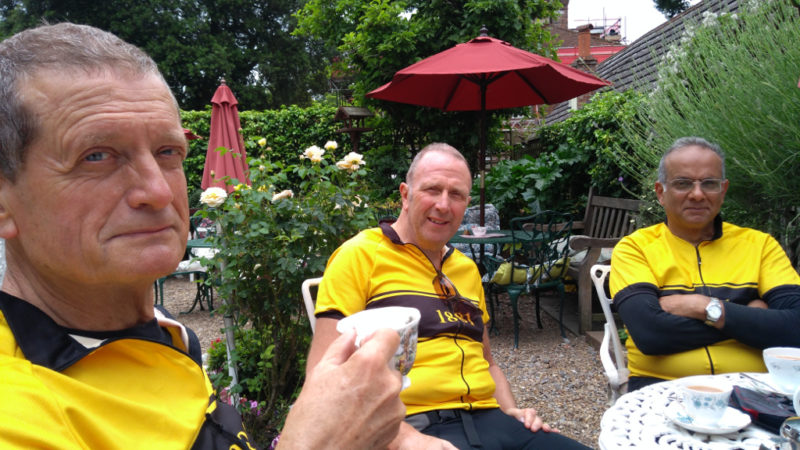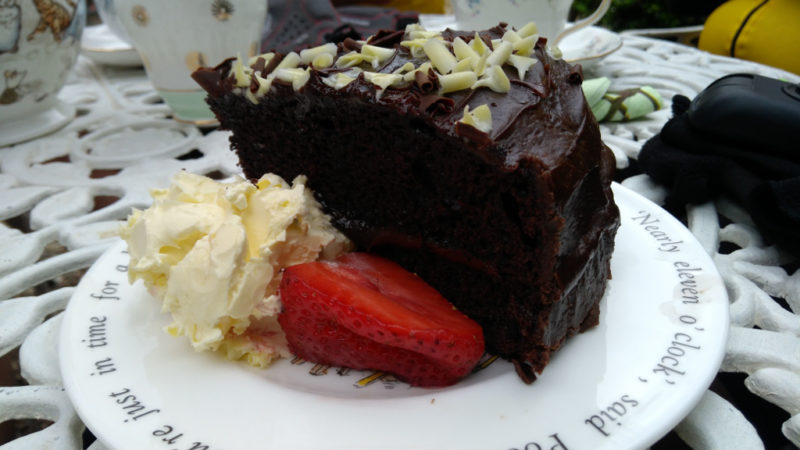 We then set off on a more direct route home via Dormansland where the intemperate division rested at the ever reliable Plough to drink in the sun (and stuff) before returning back to Purley with 59.92 miles @ 12.93 mph.
George's video of the bit between East Grinstead and Pooh Corner:
Download