Sunday Ride: 24th September 2017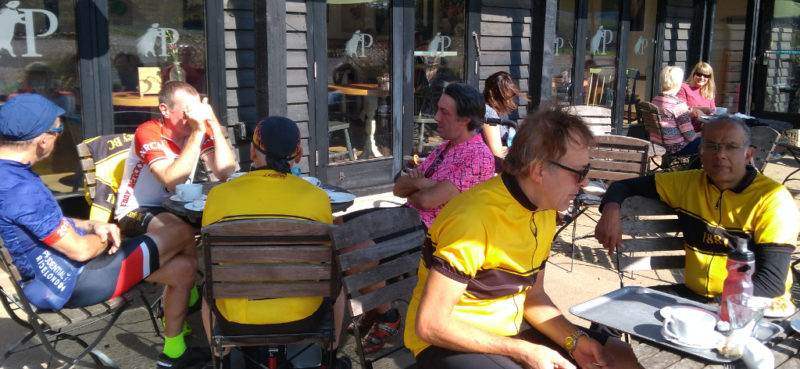 About ten of us set out in bright and warm weather to Penshurst. Tom avoided the Botley Hill drag or the Beddlestead climb by diverting off to the right which was was somewhat more challenging and circuitous way to the top!
Determined not to do the usual along Pogrims Way – we again took a right down Rectory Lane and then past the M25 Clacketts Lane Station, the delightful Limpsfield Chart, Four Elms and Frank's Corner. Here we encountered the first of hundred of triathletes in the Hever Castle Triathlon – the UK's second largest event. Thankfuly they were going in the opposite direction and we were rewarded with a rendition from a massed choir as we turned the corner in Penshurst. More on the event here: http://www.castletriathlonseries.co.uk/the-series/hever-castle/
The Porcupine Pantry is right behind Penshurst Place and reflects the upmarket pricing … also Jim had collect a huge thorn thanks to a hedge-cutter en route which he extracted with some aplomb from the 'slow':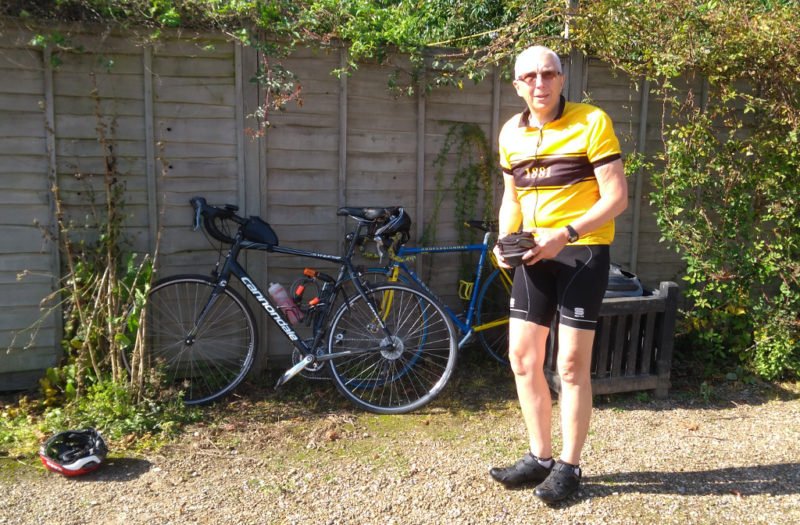 Back was along an old favourite route of Toms through Cowden and a lumpy road to the ever reliable Plough at Dormansland. Only three of us were in need of re-hydration. But it was worth it. Back via Marden Park feeling the loss of energy tackling those early hills.
54.42 miles @ 12.72 mph.
Download