Sunday Ride: 24th June 2018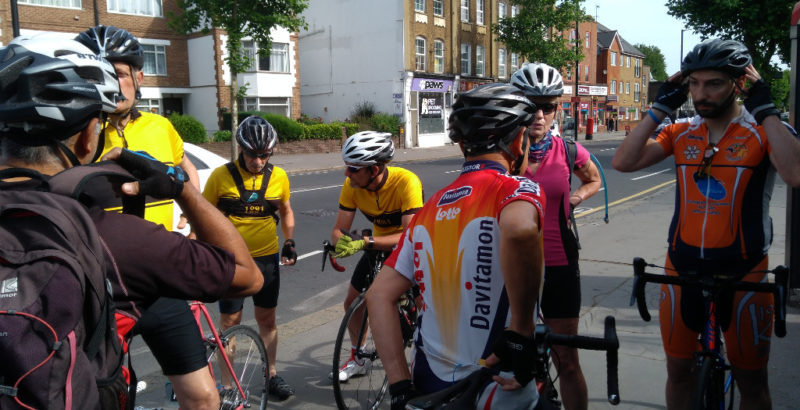 Nine starters including Luca from near Treviso.
The first obstacle was a new barrier on the roadway connecting the Selsdon Hotel exits. You need to be slim with no panniers to squeeze past. Looks like they don't appreciate using them as a short cut. We (apart from Maggie chased by Luca) took the back route up Beddlestead to rejoin them at the top.
Toys Hill was the next obstacle with the leading boys rushing over the top while the following leader cut across to Ide Hill. A gentle amble along the topsy-turvy lanes stopping for a magnificennt view of the Weald still put us ahead of the sprinters arriving at Kelly Holmes' 1809 Caff.
Unridden bikes above …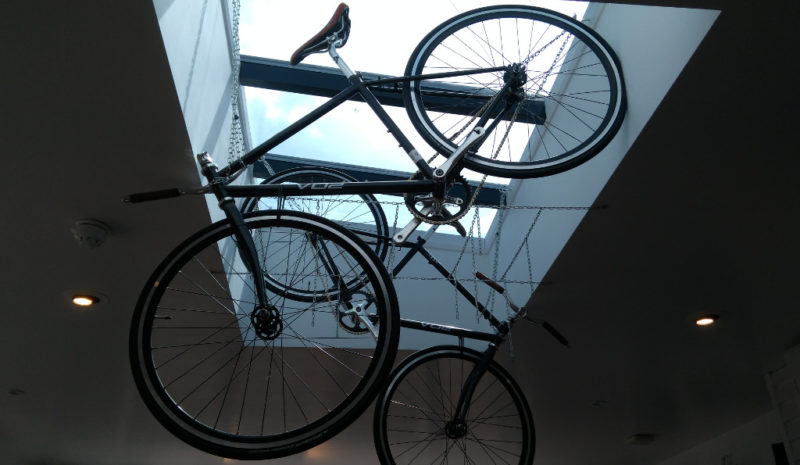 And a ridden tandem outside …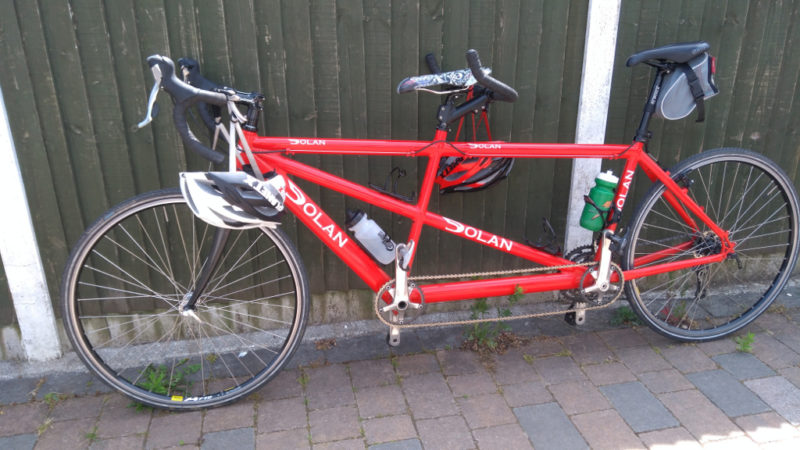 Heading east most of us avoided this: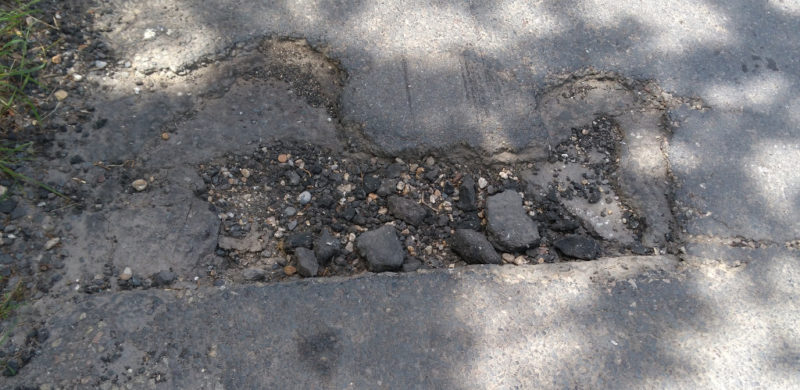 Leading to this …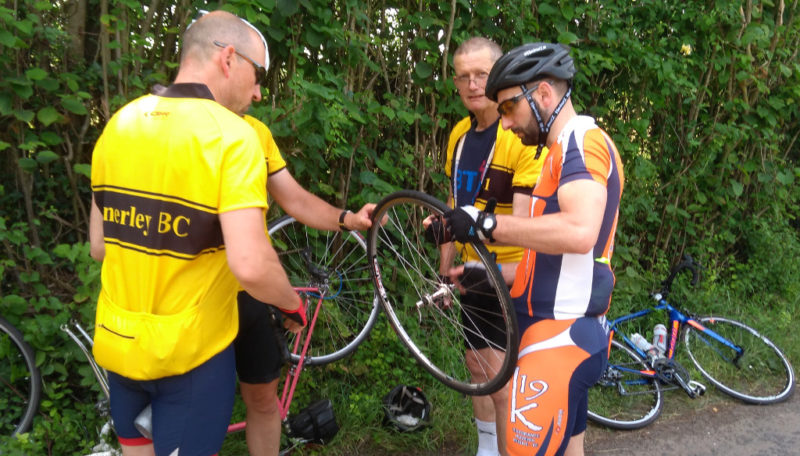 Yep, John E collected a front and back puncture. No problem with the fairy team splitting the repair task. Except the damage had extended to the rear tyre which promptly blew itself off the rim. John was pointed in the direction of the nearest railway station at Leigh. Did you get home OK?
[EDIT: Yes he did}
The others elected to head straight back but four of us headed onto the Spotted Dog at Saints Hill and yet another jaw dropper across the Weald.
The last leg – and it wasn't another hole in the road that stopped us – but a wallet in the road.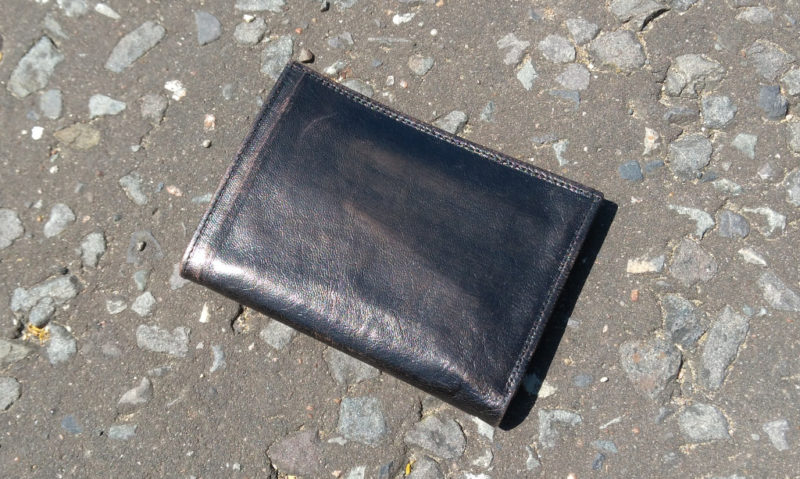 The driving licence gave a clue to its owner who my daughter found on Facebook. Hopefully to soon be reunited with cash and cards too real soon.
We we got along a pretty fair lick back up over Marden Park. 57.19 miles at an overall average of 13.15 mph (and 14.56 for the last leg).
Download