Sunday Ride: 1st March 2020
Saturday had been abandoned so a good turnout on Sunday morning to take advantage of a gap between storms. Even the sun joined us!
George L took the speedy steadies towards Denbies. Meanwhile the relaxed fell in behind Des who took us up Marden Park [above] and onto Red Rum Cafe in Lingfield avoiding all known hills (bless yer Des). Des also gave a running (cycling) historical commentary on the Pirates of Godstone. He went on to remind us that this crumbling structure was part of the area's brickmaking industry.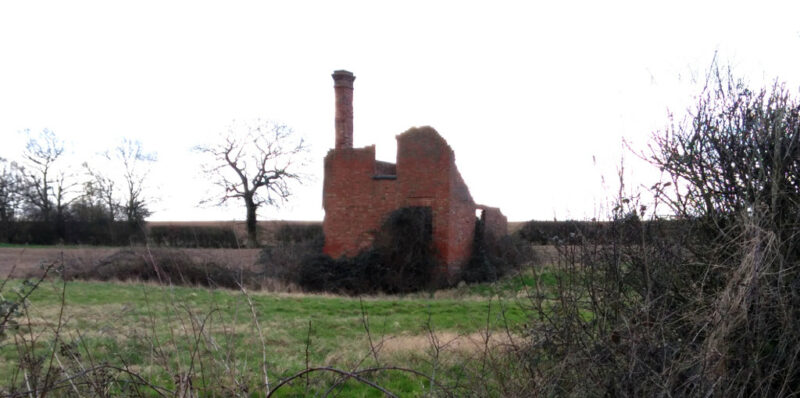 Good to have Fran with us. She was full of admiration for Vince's maintenence classes and fely enobled to now be able to deal with the occasional mechanical.
The puncture fairy was listening and duly obliged with an opportunity as we crossed the Godstone Road on the return to Marden Park …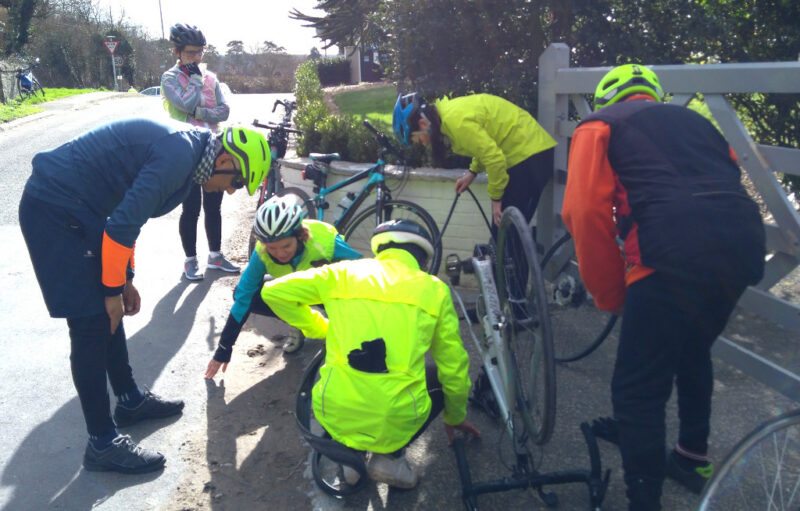 Fran unselfishly invited all of us to contribute to changing a tube. Forty minutes later much to the amusement of the driveway's owner and daughter we were once again roaring up to the top of Marden Park and back down again.
32.06 miles @ 10.57 mph.